Rumour File: Police sergeant perfectly captures the mood in Victoria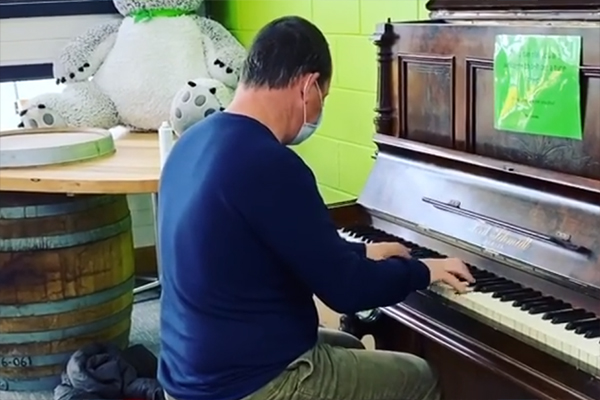 A piano was recently installed in the Apollo Bay Bakery for customers to play.
Yesterday, a local sergeant came in and played Leonard Cohen's "Hallelujah".
Soon after, Melbourne was singing the same song when Premier Daniel Andrews announced the next phase of easing of COVID-19 restrictions.
Press PLAY below for the Rumour File call reporting the lovely surprise.
Press PLAY below to see the sergeant's celebratory song!
Image (at top): Apollo Bay Bakery