Sarah Hanson-Young apologises to Ray Hadley after incorrectly laying blame for gender-based comments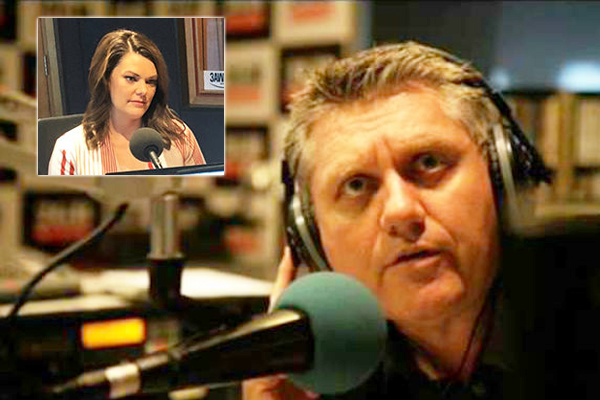 Senator Sarah Hanson-Young has been forced to issue a formal apology to Ray Hadley after incorrectly claiming the 2GB host made derogatory comments about former Prime Minister Julia Gillard.
Speaking with Neil Mitchell yesterday, Senator Hanson-Young claimed Hadley had defended "ditch the witch" and other statements made about Gillard during her tenure as PM.
"The nastiest attacks are reserved for women, over and over again," Senator Hanson-Young said.
"The things that Ray Hadley said about Julia Gillard, he's never said about male Prime Ministers."
Today on 3AW Mornings, Ray issued his right of reply.
"She got it completely wrong as she has on many other occasions," Ray said.
"She's blamed the wrong person, it was in fact, another broadcaster on this network who said a whole range of things on-air.
"Today, our lawyers have spoken to her lawyers and she's indicated she'll offer a written apology."
Click PLAY below to hear the details
Ray said he accepts the apology, which is below.
On Tuesday, 2nd October 2018, I was interviewed by 3AW's Neil Mitchell.

During the course of the interview I associated Ray Hadley with gender-based comments and slogans used on placards used outside parliament in reference to former Prime Minister Julia Gillard.

Mr Mitchell indicated on-air that I had confused Mr Hadley with another presenter.

Mr Mitchell was correct.

I regret the error, thank Mr Mitchell for bringing this to my attention and I apologise to Mr Hadley.