'Scary, but no shock': Bloody end to Croydon robbery-gone-wrong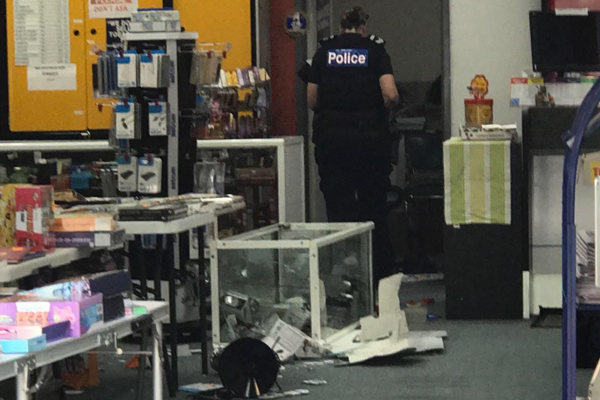 A shop operator has been stabbed in what appears to be a robbery-gone-wrong in Croydon this morning.
It's believed a man stormed the Lotto store on Main Street about 7.30am.
Witnesses have told 3AW there was a "violent struggle" inside.
Click PLAY to hear from witness Phil
A short-time later, locals saw the shop operator emerge with bloody wounds.
The offender, a Caucasian man who was about 188cm tall and wearing a hoodie, fled on foot.
Paramedics say victim is in Mooroondah Hospital in a stable condition.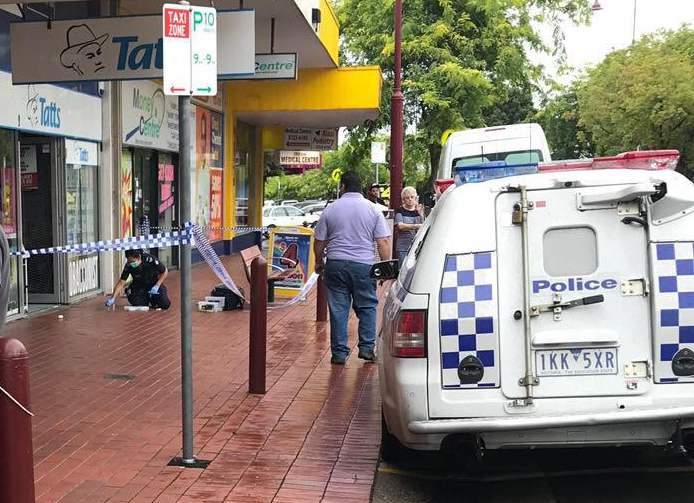 "It's scary to see that," witness and local Phil Remmington told Heidi Murphy on 3AW Mornings.
"I saw the owner come out, bloodied. He was put into an ambulance
"His wife came out quite distressed."
He said such violence didn't surprise him.
"I can't say I'm shocked, to be fair. There's a lot of drugs in Croydon," he said.
"Every day you see your drunks and druggies around."