Scorcher reviews: Bar Idda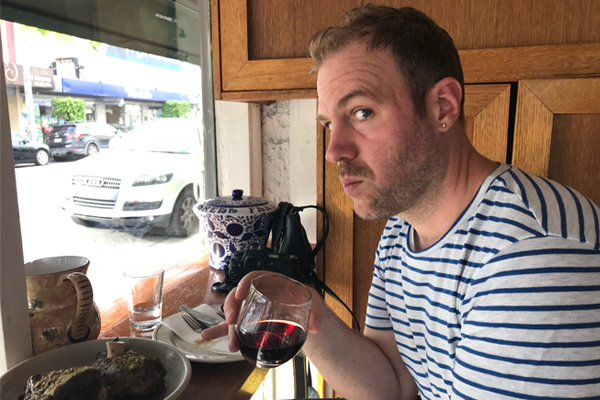 Bar Idda
132 Lygon St
Brunswick East
Be listening 8.15am every Friday to hear Scorcher's review on 3AW Breakfast
Click PLAY to hear this week's!
There is a reason why good restaurants stand the test of time. Put simply: because they're good.
In a city like Melbourne, where trends rise and fall and diners hunt out the next best and brightest thing, the recipe to enduring success looks something like two tablespoons of hard work, a sprinkling of cordiality, and a handful of top dishes that provoke repeat visits.
Bar Idda, which sits easefully in the grungy end of Lygon Street, knows that recipe by heart.
This year, Bar Idda will mark its 10-year anniversary, which almost signifies institution status in this city.
On any given day, the humble and homely dining room will be packed with regulars and blow-ins alike itching for a taste of Nonna-style Sicilian fare. If you squint and look with the right eyes, you could be forgiven for thinking you've wandered into a restaurant in Syracuse or Palermo.
Owner-chef Freddy La Spina has crafted a menu of home-style, hearty dishes inspired by the food he grew up with and his travels to the Italian island.
This is food I could eat every day.
Long twisted pasta with a rich beef and pork ragu was exactly how you want your pasta to be, wonderfully rich and intense.
Blue swimmer crab with spaghetti was light with a lovely almond crunch.
Larger dishes include slow-roasted lamb shoulder with conza spice and pistachios; Sicilian fried chicken with orange and chilli; and beef, pine nut, current and cinnamon meatballs.
Prices appear to be frozen at 2009 levels as well, with all the main dishes between $20 and $30, and sides starting at $10.
As tempting as it is to make a Godfather reference when featuring a Sicilian restaurant, I must exercise restraint. Ah, stuff it.
Bar Idda is the type of place where you think you're out – maybe you've found a new local favourite – but they find a way to pull you back in.