Scorcher reviews Cafe Buddha is Glen Iris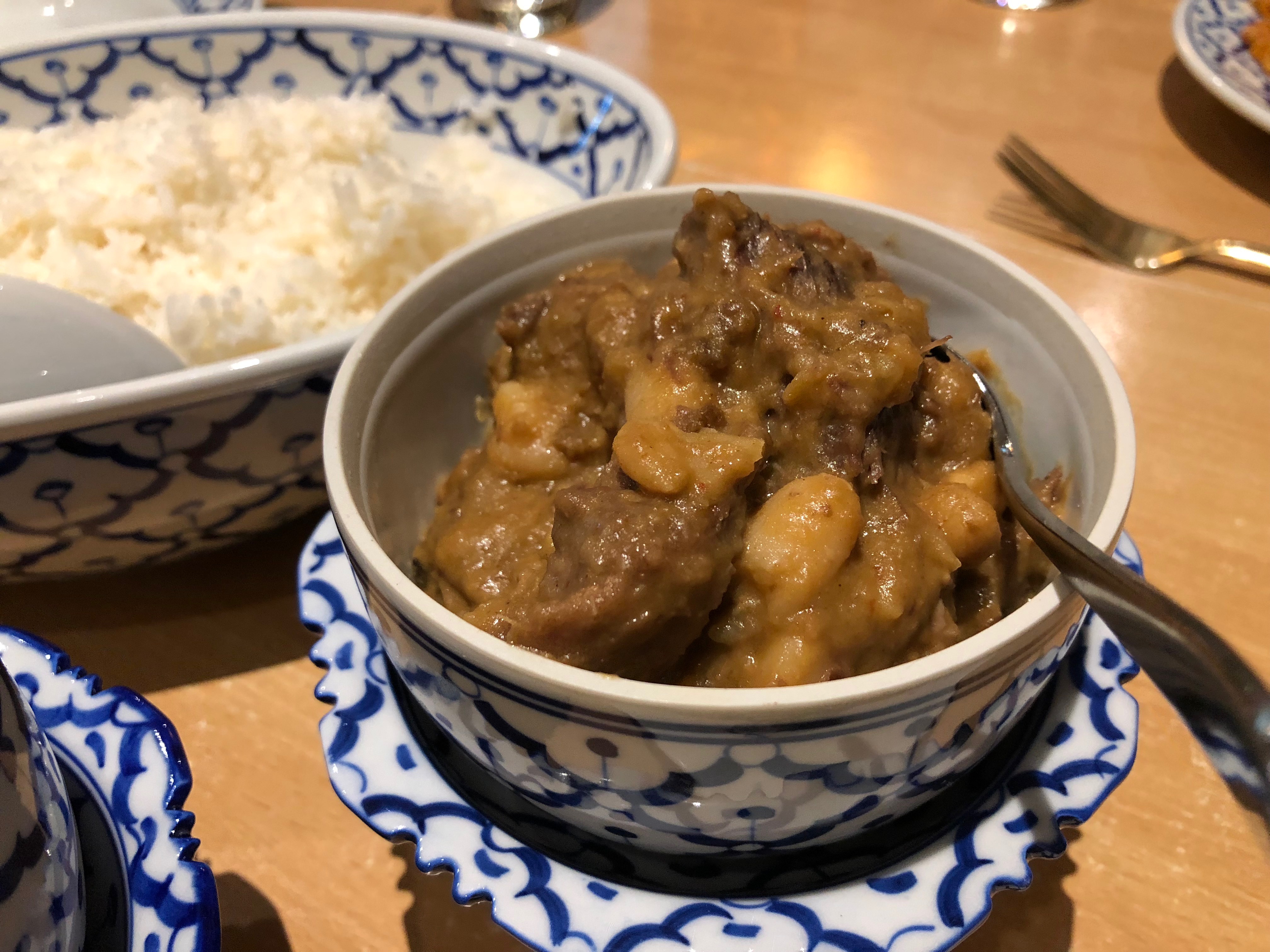 I realise I'm probably going to incur the wrath of Glen Iris residents for what I'm about to do, but I can't stay silent any longer.
I'm about to blow one of the suburb's best-kept secrets.
For those not in the know, Café Buddha might seem like your average high street gift and accessory shop. But look a little closer and nestled among the trinkets and Asian-themed ornaments is a real hidden treasure: a teeny-tiny exotic eatery serving humble, home-cooked Khmer cuisine.
At Café Buddha, the emphasis is on honest, traditional Cambodian cooking, seasoned with a healthy smattering of neighbourly warmth.
Dining here is like going to dinner at the home of your oldest and fondest childhood friend.  Strike up a conversation with charming host Kanthien – who started Café Buddha as a labour of love after leaving his job at the United Nations – and he'll take you on a personal journey through the food and fortunes of his native Cambodia.
Take, for example, the Mie Royale, a delightful dish of crispy noodles with chicken or pork enlivened by sweet-sour tamarind sauce. The original recipe was pilfered by one of Kanthien's forbears – a lady-in-waiting in the royal court of Cambodia – and handed down the line until it found its way into this Glen Iris gift shop. As the menu points out, this is a meal reserved for special occasions, so get a group together and rejoice over this regal plate of deliciousness.
But the main event here – the Angkor Wat of the menu if you will – is the amok fish curry, Cambodia's ubiquitous national dish. The paste that forms the base of this exquisite curry takes three days to prepare, so this is a meal to savour not scoff. Steamed barramundi is combined with coconut milk and spices to create a fragrant, mild, dreamy curry that will knock your socks off and guarantee return visits.
Also good here is an aromatic appetiser called nataing, a rich Cambodian dip made from minced pork stewed in coconut milk, that is spread on rice crackers and shared among mates.
We also enjoyed the rich and exotic slow-cooked beef saramann, a popular Cambodian curry similar to a rendang. The spice paste is like a flavour bomb but don't ask what it consists of because Kanthien won't divulge. It's a heavily guarded secret, one he'll only release upon his retirement, he tells us. So I'm more than happy for it to stay under wraps for a long while yet.
So, to the good people of Glen Iris who have had Café Buddha all to themselves for too long and may now have to share, I say unto you: tough titties. This Cambodian wonder is far too fun and scrummy to keep secret from the folk of Melbourne any longer.
Café Buddha, 17 High Street, Glen Iris; 9885 2279