Scorcher reviews: Ohana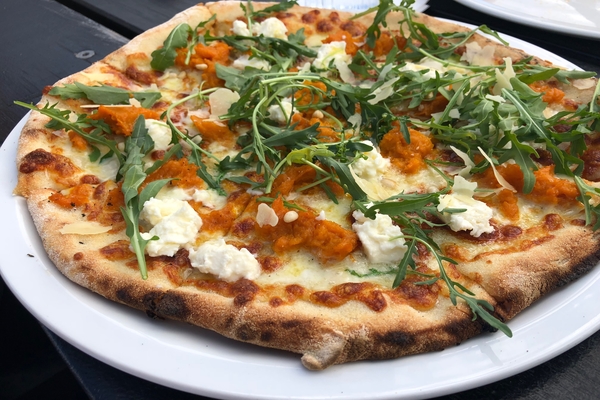 Ohana
50 Quay Blvd, Werribee South
Click PLAY below to hear Scorcher's full review on 3AW Breakfast.
Pizza, glorious pizza. Who doesn't love the inimitable injection of carbs, fat and protein you get from a great pillowy-crusted wood-fired pizza? If the answer to that question is "me, I don't", then may I suggest you check yourself into some sort of facility pronto and sort yourself out?
If it weren't for the ill-effects of an expanding girth and clogged innards, I could probably eat pizza every day.  But alas, pizza definitely, and rightfully so, falls into the category of foods that should only be consumed "occasionally".
So when the occasion does roll around, Ohana pizzeria – housed in three 40 foot shipping containers perched on the grassy foreshore at Wyndham Harbour, positioned to take full advantage of the panoramic views of the bay and city skyline – is a great place to break your pizza drought.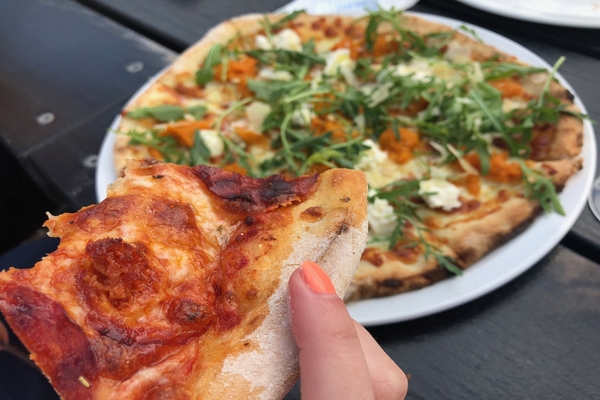 The pizza here is wood-fired in a giant white oven by a smiling, flour-covered man. There's a beastly oven at one end of the long container, and a bar at the other. In fact, go out for pizza these days and you'll be hard pressed to find the word "pizza" without the words "wood-fired" preceding it. Gone are the days where thick pizza crusts stuffed with a substance purporting to be cheese were in vogue.
The pizzas at Ohana (Hawaiian for 'family') are my kind of thing for two reasons: the thin base remains erect and structurally sound on the journey from your plate to your mouth, providing a snug bed that keeps its contents safe and secure. No one likes a limp, lifeless base that only succeeds in tipping all of the toppings over your arm and the table.
Also, the pizza toppings are used sparingly. Ohana uses minimal, good quality ingredients for maximum effect. To quote Gordon Ramsey, a pizza is not made better by "piling crap on top of crap".
Pick of the day for me was the New Yorker, which consists of pronto polpa tomato and salami, finished with fluffy clouds of torn buffalo mozzarella. It's a holy trinity of ingredients, and divinely delicious.
My pizza-hungry colleagues and I also loved the chorizo, a Splash Mountain-like salt delivery mechanism made up of tomato, n'duja, anchovies and olives.
Other winners included the hot sopressa (tomato, roasted peppers, mozzarella and fresh chillies) and the roasted pumpkin with mozzarella, torn buffalo mozzarella, gorgonzola, rocket, parmesan and pine nuts.
The vibe at Ohana is cheery and tranquil, where parents sip glasses of Mitchelton grenache rose, sucking in the water views, while their kids wolf down ham and pineapple pizzas on the long wooden benches; loved-up couples occupy the two-seater tables, studiously discussing the pros and cons of purchasing one of the new harbour-side apartments, an obedient Labrador at their feet.
If you don't live in the Wyndham City area, Melbourne's fastest-growing region, you may think it a long way to trek for a pizza. To be fair, that's pretty sound reasoning. But the combination of great pizza in a stunning setting makes Ohana a good option for a fun day trip to Melbourne's outer west.