Second Robert Doyle investigation "unable to reach conclusion"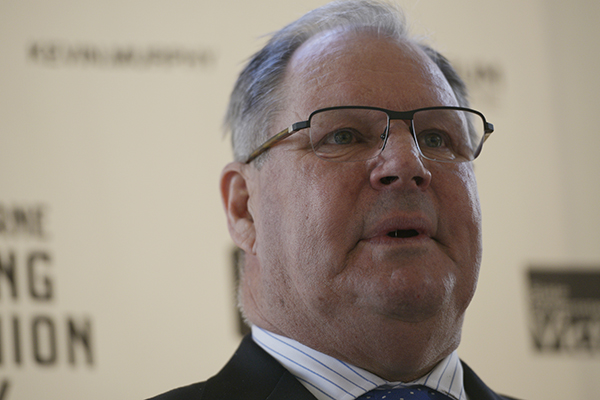 A second investigation into sexual harassment allegations made against Robert Doyle has been unable to reach a conclusion because the former Lord Mayor is too ill to participate.
But Charles Scerri QC, who led the investigation, said he had no reason to doubt the accuracy of the allegations.
In absence of any response from Mr Doyle, Mr Scerri could not reach any conclusions.
Health Minister Jill Hennessy ordered the investigation after it was revealed the wife of a Royal Melbourne Hospital specialist alleged Mr Doyle sexually harassed her at a medical awards ceremony in June 2016.
Mr Doyle was chair of Melbourne Health at the time of the alleged incident.
The woman said Mr Doyle allegedly touched her repeatedly under the table on her upper thigh and made offensive remarks to her during the ceremony.
She was the third woman to make an official complaint about the former lord mayor's behaviour, after his fellow councillors Tessa Sullivan and Cathy Oke accused him of sexual harassment late last year.
The investigation into those claims made four adverse findings against Mr Doyle, who had already stood aside from his position.
Mr Doyle has denied all the allegations.
Melbourne's new lord mayor will be elected on May 12.
Photo: AAP