VIDEO: Massive deadly snake captured at Victorian winery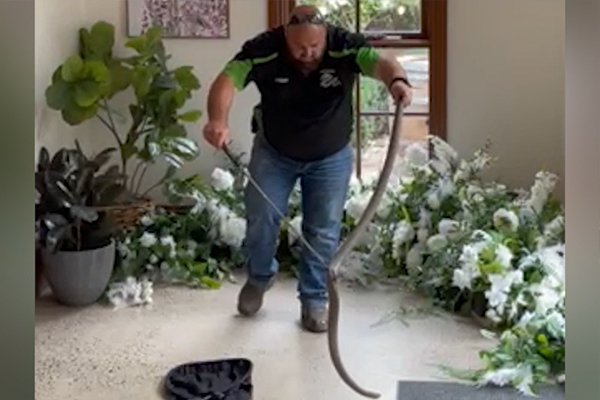 A snake catcher has captured a huge eastern brown snake from a winery near Melton.
Scroll down for video of the snake being captured
Stewart Gatt, also known as Stewy the Snake Catcher, was called to remove the snake from a reception room at Witchmount Winery in Plumpton.
He says it was about 1.8 metres long.
"I've seen them bigger, but rarely do you come across big snakes like that," he told Neil Mitchell.
Eastern brown snakes are the second most venomous snake species in the world.
"Usually you've got about 20 minutes to half an hour if the bite is untreated before you start to see symptoms," Mr Gatt said.
"It was just lucky that nobody actually stood on it."
Press PLAY below for more.
Press PLAY below to watch the video of the snake capture.