Sherlock's Classics: Film Review – North by Northwest (1959)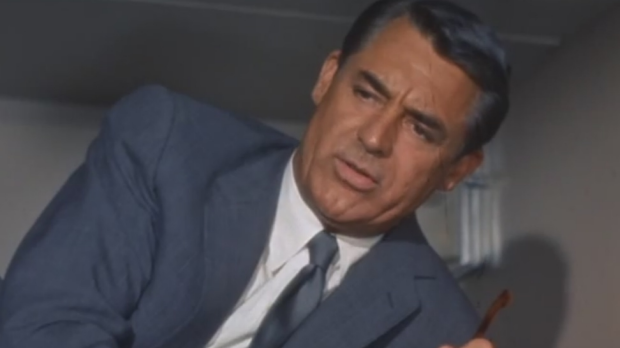 The best James Bond film James Bond never made.
Cary Grant, Eva Marie Saint, James Mason and Martin Landau star in legendary director Alfred Hitchcock's suspense filled rollercoaster ride of mistaken identity, spies and romance, and went on to inspire generations to come, including James Bond 007 himself three years later, in character, overall style and pacing.
Ironically, Cary Grant was offered the title role of British secret agent James Bond 007, but would only commit to one film, and Alfred Hitchcock was offered the director's chair, but refused because it resembled 'North By Northwest' too much, so he went off and made the groundbreaking 'Psycho' instead.
From the spellbinding opening credit sequence by legendary titles designer Saul Bass to Bernard Herrmann's unforgettable and now classic score, Hitchcock and screenwriter Ernest Lehman catapult you on a journey you'll never forget, filled with tension, thrills, excitement, laughs, all guided by standout performances throughout, screen especially great Cary Grant who has never been better.
Heavily inspired by Hitchcock's own 1935 masterpiece 'The 39 Steps,' the great grandfather of the spy genre, there's never a dull moment in this anniversary release that has been restored from the breathtaking original VistaVision negative resulting in an absolutely wonderful feast for the eyes, ears and senses!
The DVD and Blu-ray includes a host of documentary featurettes and additional special features that are as fascinating, entertaining and enthralling as the film.
Great fun!
Don't let this one pass you by you!
Stars: *****