Shooting, fire make for dramatic morning in Coburg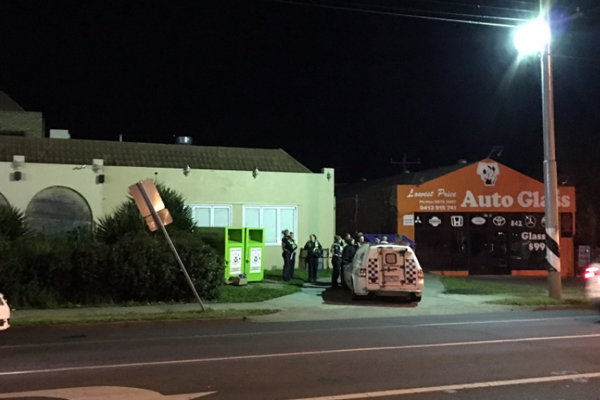 It's been an eventful morning in Coburg with a shooting and fire in separate incidents.
Click PLAY below for the latest online news bulletin
COBURG NORTH SHOOTING
A man is fighting for life in hospital following a shooting in Coburg North.
The Stay Inn on Sydney Rd is now a crime scene after the incident this morning.
Police say witnesses heard a fight before a gunshot at about 3.30am.
A man aged in his 30s has been taken to hospital in a serious condition with a leg injury as a result of the shooting.
He also has a gash to his head, but it's not a bullet-wound.
No arrests have been made.
Witnesses say the argument may have involved long-term residents, and was possibly about rent.
COBURG FIRE
Unattended cooking is believed to have sparked a blaze that's gutted the popular Harding Corner Cafe in Coburg early this morning.
Harding Corner Cafe has been gutted along with Merri Health offices in Coburg. Cause thought to be unattended cooking. No injuries. @3AW693 pic.twitter.com/U9hhDOG6W7

— Pat Mitchell (@patty_mitchell) July 2, 2017
MFB commander Steve Watts says a worker was there at the time of the fire about 2.10am, but escaped uninjured.