Cruel prankster erects false sign claiming only vaccinated people can use beach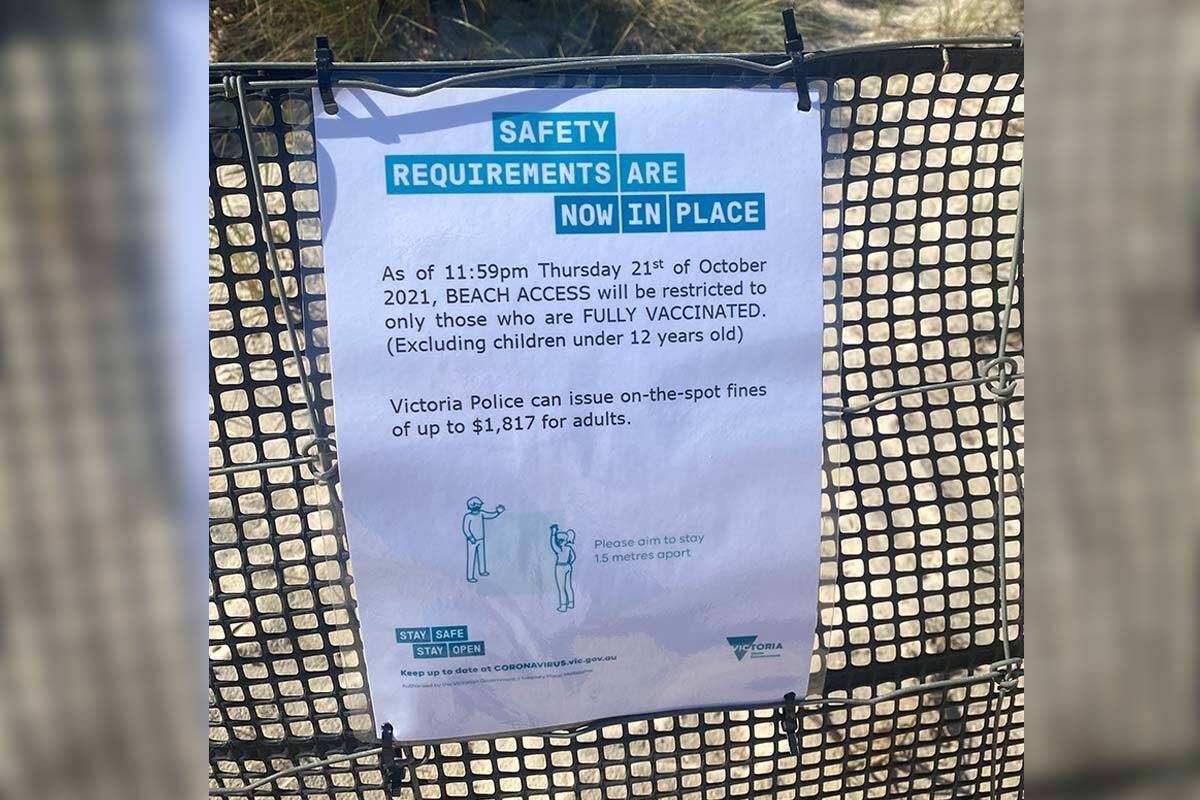 A hoax sign purporting to be from the state government has popped up on Seaford Beach.
The sign says beach access will be restricted to fully-vaccinated people from midnight on Thursday, and those caught breaching that rule can be issued with on-the-spot fines.
The Health Department has confirmed the sign is fake.
Unvaccinated people can continue to access beaches after 11.59pm on Thursday.
Official signage from the Health Department uses green font, while the font on the false sign is black.