Silent footy: Junior football league bans spectators from shouting and coaching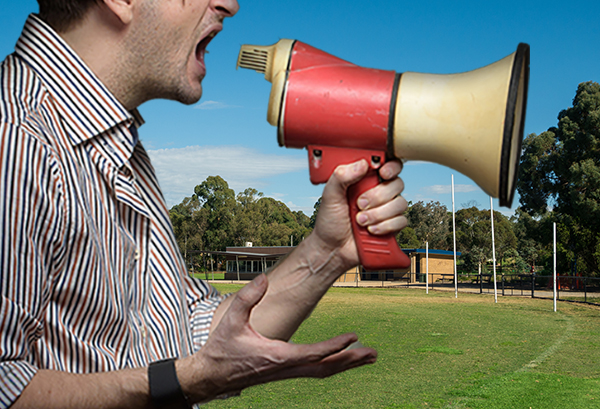 A junior football league has banned shouting, coaching from the sidelines, and abusing umpires or the opposition.
For two weeks, the Eastern Football League has introduced 'Silent Sundays', which ban all crowd reactions except for clapping and cheering after a goal.
Dyson Baker, General Manager of Football Operations at the Eastern Football League, said the move aims to target aggressive and inappropriate spectator behaviour.
"It's about highlighting those behaviours that have become almost ingrained in AFL culture, that you pay your money and you get to say whatever you like," he told 3AW's Neil Mitchell.
"Those behaviours are starting to breathe down into junior footy.
"That's something we want to be proactive about and stop at the source."
Mr Baker said the silent games would make it easy to identify parents who behave inappropriately.
"If everyone else is silent and there's one person who hasn't jumped on board, he's going to stand out pretty obviously."
Press PLAY below for more.