'Singin' in the Rain' is now playing at Her Majesty's Theatre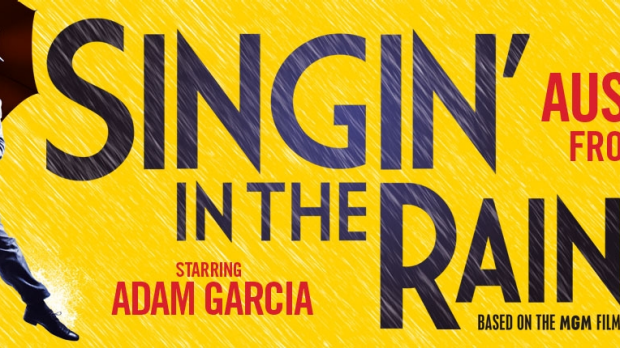 Bert and Patti Newton sashayed along the red carpet ahead of the Melbourne premiere of the hit musical Singin' in the Rain.
'I love the film and I loved the Todd McKenney version but this time around I'm looking forward particularly to seeing Gretel Scarlett, the female lead. I've done a couple of shows with her and apart from being a great actor and singer, she's just a beautiful person too,' – Newton told me.
The showbiz couple joined a host of VIP's, including Cosntino, Harrison Craig and Nathalie Bassingthwaite, at the opening night, which saw star of stage and screen Adam Garcia play the lead role of Don Lockwood.
The hilarious performance by Erika Heynatz nearly stole the show while the stylish Scarlett was a joy to behold.
The audience gave the show a standing ovation at Her Majesty's Theatre.
WATCH here for a 'behind the scenes' chat between Adam and 3AW Entertainment Reporter, Donna Demaio
Singin' in the Rain is now playing at Her Majesty's Theatre