Sisto remembered with stunning mural in Little Italy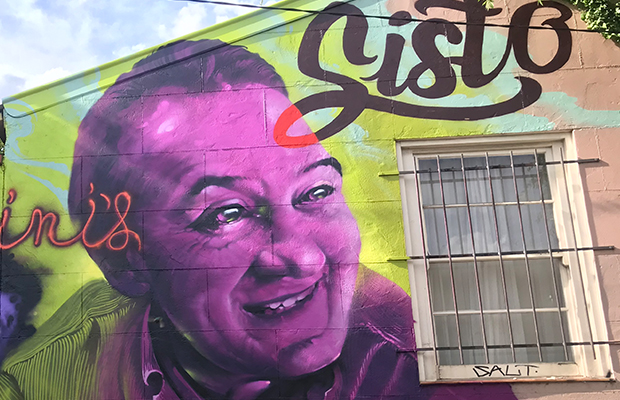 FIRST on THE RUMOUR FILE
A local artist has paid tribute to Melbourne cafe icon Sisto Malaspina by taking over the side of a residential house close to Little Italy in Carlton.
Mr Malaspina, co-owner of Pellegrini's Espresso Bar, was killed during Hassan Shire Ali's terror attack in Bourke St on November 9.
The mural popped overnight on the corner of Lygon and Waterloo streets, hours before Mr Malaspina will be remembered at a state funeral today.
It was uncommissioned and the artist paid for all costs.
Click PLAY to hear the Rumour File call
Photos credit: Dean Sunshine