Sly of the Underworld: Teacher's first hand account of kidnapping with students, 40 years ago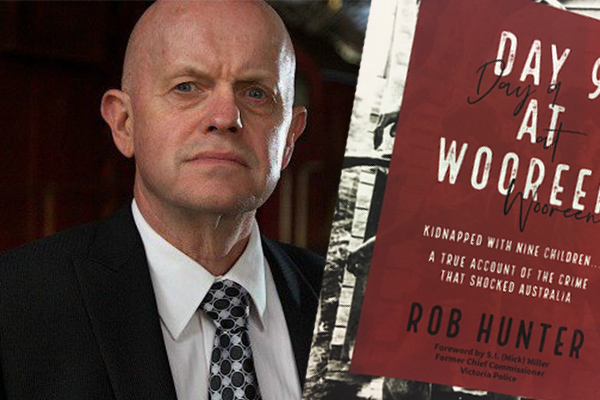 Forty years ago on February 14, a young "green" teacher was just nine days in the job at a tiny Gippsland school when his students alerted him to a gunman as they played outside.
At first, he didn't believe them, thinking it was likely a hunter.
But as Sly of the Underworld told Ross and John, the 20-year-old teacher, Rob Hunter, was about to confront notorious kidnapper and prison escapee Edward John Eastwood.
"This would begin 24 hours of hell for Hunter and his associates" – Sly
Fresh out of teacher's college at the time, Mr Hunter recalled the night he spent as a hostage, trapped and terrified with his nine students, all those years ago in 1977.
He said he remembers the moment he saw Eastwood for the first time.
"(Eastwood) was stressed to the max, he was sweating profusely," he said.
"He was a very scary sight, my heart skipped a beat and he yelled in my face 'Do what I'll say or I'll shoot you'."
Mr Hunter and his students were all chained and forced into a truck, the young teacher gagged and blindfolded in the front seat.
"He drove like a madman, putting everybody's life at risk," he said.
"Ultimately we had this accident, which was impeccable timing."
It was the strategic, genius move by a truck driver, who was also kidnapped by Eastwood that would eventually see the group saved.
"Unbelievable, isn't it?"
Rob Hunter has released a book of the terrifying night in question, Day 9 at Wooreen, through his website: kidnappedteachertalks.com 
One of the students, Ray Argento, was just 9-years-old at the time.
"Not a lot was spoken about during those events, it's only now we have reached this milestone and we are all going back over the details," he said.
"Looking back, it was an extraordinary event."
Click PLAY to hear the full fascinating account on 3AW Breakfast