Sly Of The Underworld rips into violent thugs causing chaos in the CBD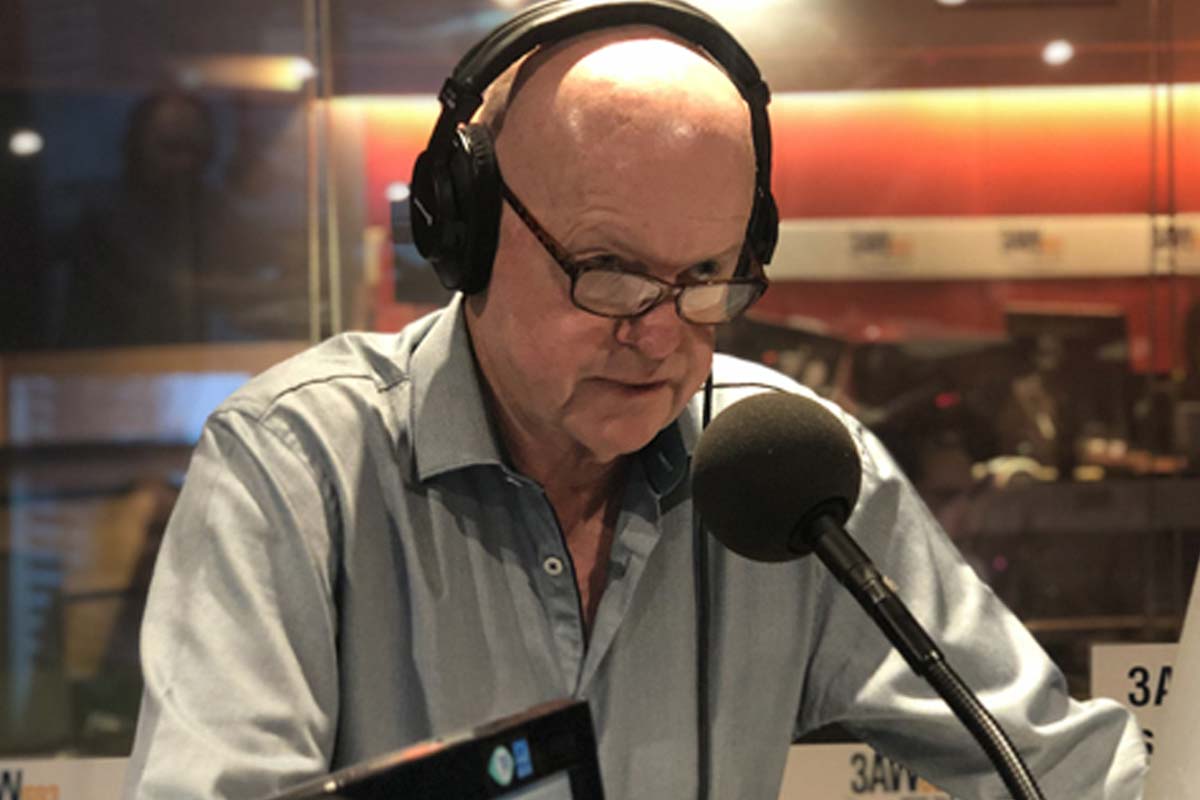 Sly Of The Underworld has unloaded on the violent thugs causing chaos in the CBD over the past few days.
He said their behaviour was pointless, misguided and disgraceful.
And he says it's a huge drain on police and other emergency resources.
"What if one of those big, brave, blokes in their brand new hi-vis vest turns up back home full of bourbon and they've been burgled. Who are they going to ring? Karen from Bunnings? Or the coppers? Maybe the coppers say they can't go to the burglary, because they're in town trying to deal with pin-heads like you," Sly said on 3AW.
"When you wake up in the middle of the night with some pressure in your chest, who do you ring? Paramedics, in an ambulance, or Trump supporters in a pick-up truck to take you to hospital where you can't get an ICU bed because people have got COVID because of fools like you."
Sly also had stern words for protesters who were chanting "it's our freeway" while on top of the West Gate Bridge on Tuesday.
"Yeah? And when it went down, it was ambulance officers and police who waded into the sludge and the mud to try and rescue the workers who were given, guess what, antibiotics, not horse-wormer," he said.
He also addressed vision circulating on social media of protesters consuming what appears to be illicit drugs.
"You don't want a needle given to you from a qualified medical practitioner, but you'll do that, which was probably made by a hairy-backed bikie with no teeth, probably inside a spittoon," he said.
"Where's the logic in that?"
Press PLAY below to hear Sly's passionate editorial