Small business owners working harder than ever, many up to 80 hours a week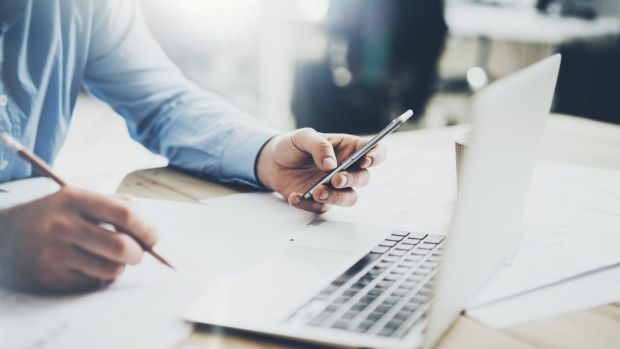 A recent survey has found Australian small business owners are working harder than ever, with 40 per cent clocking up between 60 to 80 hours a week.
Miles Jackson, chief executive of Cole Clark Guitars, said he works on average 10 hours a day in a factory, and then a few hours in the morning and evenings, as well as weekends.
The survey of 1200 small business owners, published in the Sydney Morning Herald, also revealed one third are kept up at night working or worrying about the business.
It found that at least one in six small business owners say they are working 80 hours a week or more, which has risen in recent years.
"I really enjoy it, i sort of think I don't work, I'm in the guitar business you know I get up in the morning and I love it," Mr Jackson said.
"I'm not 80 hours behind a desk."
Small business owners don't have anyone in their corner. I reckon they are among the hardest working – Tom Elliott
Mr Jackson said many people are unaware of the payroll tax, which can be crippling.
"I gets taxed for employing too many people, I think that's the most ludicrous thing that there is," he said.
"Get rid of payroll tax, please."
Click PLAY to hear more on 3AW Drive