Disaster dodged as crews keep dangerous Plenty Gorge blaze away from homes
Three homes have suffered minor damage after a fire broke out in Plenty Gorge.
The blaze was no longer spreading as of 11pm on Monday night, but conditions could change into the night.
Residents in Bundoora, Greensborough and Mill Park – and surrounding suburbs – are advised to remain vigilant.
You can get all the latest up to date information from emergency services here.
So far, there has been no damage to houses but fencing has sustained ember damage.
The fire was initially brought under control on Monday morning, but weather conditions quickly worsened and fire broken containment lines.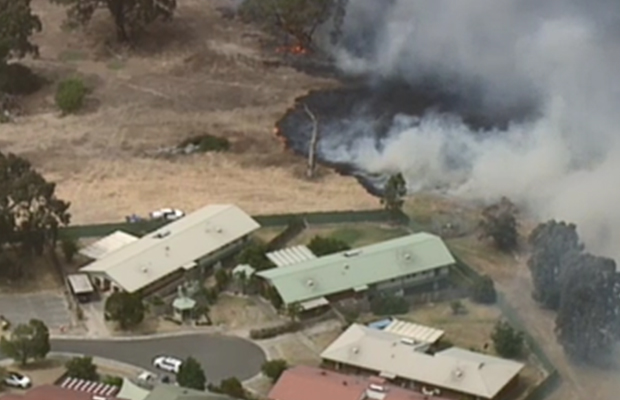 Fire fighting helicopters buzzing all over the place in Bundoora @3AW693 pic.twitter.com/ZNhG2Ve52i

— Ottavio Marasco (@OttavioGM) December 29, 2019