Snake-catcher rescues snake from children's playground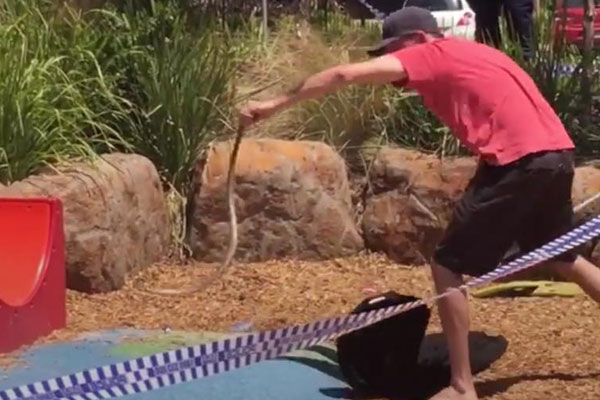 A brown snake has been retrieved from a children's playground at Rockbank.
Snake-catcher and local councillor Jarrod Bingham was called to the playground on Sunday.
He sprung into action, and he had quite a crowd watching on.
"A lot of people asking me about why choice of footwear, when you're trying to catch a snake one of the last places they are going to bite you is on the foot," he said.
"May as well be comfortable!"
He told Neil Mitchell the most important thing when you come across a snake or get bitten by one is not to panic.
Watch the dramatic rescue below
Related: Why you should leave snakes alone