'So much beer, so little time': Burnso tours iconic Carlsberg beer museum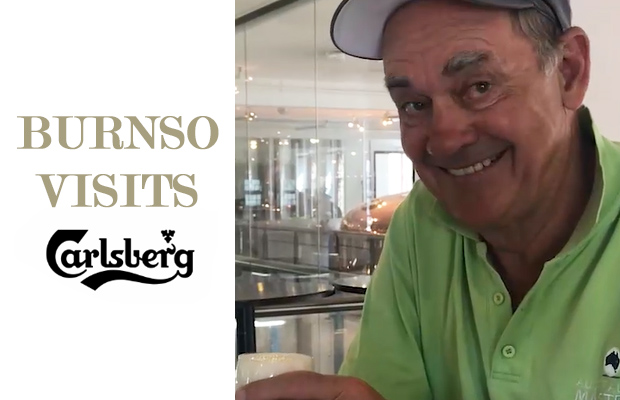 In few countries is a beer brand so closely linked to a nation's identity as Carlsberg and Denmark.
But it's not just because the green cans are omnipresent in the parks and streets of Copenhagen, where drinking in public is legal.
Carlsberg, the third largest beer producer in the world, and it's home was actually developed with the king's blessing in the 1800s as a much-needed source of national pride for Denmark after many comprehensive war defeats.
Since then its grounds have not only produced enormous amounts of beer, but have also been a breeding ground to some of the world's great scientists.
Click PLAY to join Burnso on a tour of the grounds, including the founder's spectacular original home
For the record, Burnso's favourite tasting was the Jacobsen's Velvet, a unique Champagne-inspired beer that is no longer for sale.
Bad luck, Burnso!