Sofia Levin shares how you can upskill in lockdown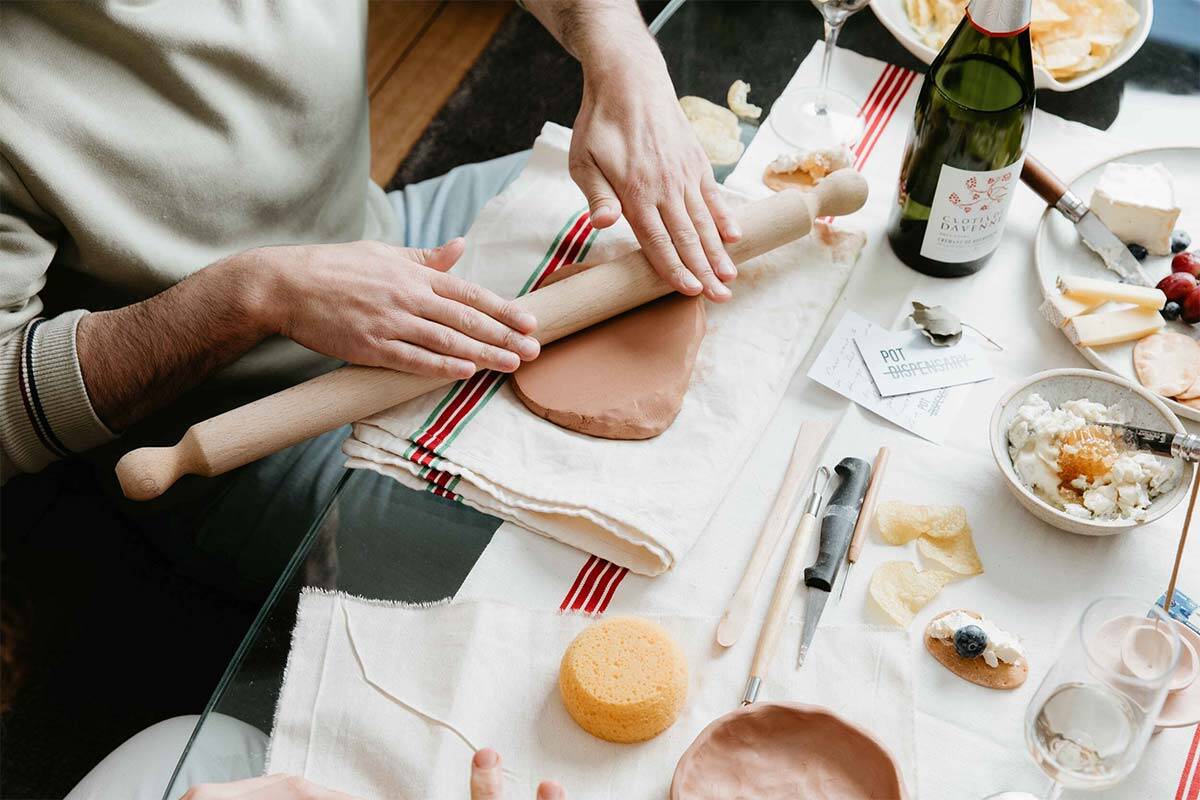 With COVID restrictions extended once again and most restaurants focused on pumping out Father's Day feasts this weekend, it's time to upskill in lockdown. Here are some activities that will last well beyond their initial deliciousness.
Maker & Monger's Cheese, Wine & Pottery
I adore this idea from Anthony Femia, the "monger behind Maker & Monger in Prahran. For $210, up to four people can have a tactile evening of fun with a pottery toolkit, five kilograms of high-fire stoneware clay from the Pot Dispensary and a cheese platter with accompaniments and a bottle of wine. There's a maker's booklet for guidance, along with access to video tutorials, and it's even inclusive of firing and glazing when you can get to the kiln. makerandmonger.com.au
Omnom Cheese Masterclass
If you want to make the cheese as well, Omnom Cheese founder Marly Badia runs virtual masterclasses. Learn how to make halloumi, feta and mozzarella, burrata and bocconcini for $19.95 per class, or $39.95 for all three. She also sells cheese-making kits on her website, which include ingredients such as vegetarian rennet, calcium chloride, cheesecloth, a cheese making thermometer and more. They can be shipped all over Australia, as well as to New Zealand, Singapore, Hong Kong, the US and UK. omnomcheese.com
Home Fermentation with The Fermentary
Sharon Flyn is a little more than just au fait with fermentation. You might have seen her sauerkraut and pickles in independent grocers under her brand, The Fermentary, or have her cookbook, Ferment For Good, on your shelf. Her customers include Alla Wolf-Tasker from The Lake House in Daylesford and chef Andrew McConnell. But you can also buy fermenting kits on her website, whether you want to try your hand at making miso, bringing milk kefir and kombucha to life, or fermenting your own kraut, kimchi and brined veggies. thefermentary.com.au
From Scratch with Haveago Series Magazine
Haveago Series is a quarterly magazine authored by chef Jo Barrett, who is currently at Future Food System growing and cooking her own food in a closed-loop system, along with photographer Jana Langhorst. Each issue is a beautifully shot deep-dive into the intricacies of making something from scratch, whether cheese, salami, croissants or sourdough. Magazines are $20 each, or you can head buy the mozzarella issue with a mozzarella kit for $65 (it includes the magazine, a dairy thermometer, citric acid, Tassie sea salt, rennet and culture) from The Fermentary. haveagoseries.com
Free to Feed's Social Enterprise Sri Lanakan
Free to Feed is a social enterprise that creates employment opportunities for refugees and people seeking asylum through food experiences, and they don't hit pause when in lockdown. Instead, their instructors lead online experiences called All Together Now. Currently you can learn how to make Sri Lankan from Nige, a fourth-generation fisherman and passionate cook. You'll be delivered a kit with the essential herbs, spices and grains to follow his online cooking films and recipe booklet. The kit also comes with conversation cards for a dose of perspective over dinner. They're $99 plus $20 shipping anywhere in Australia. freetofeed.org.au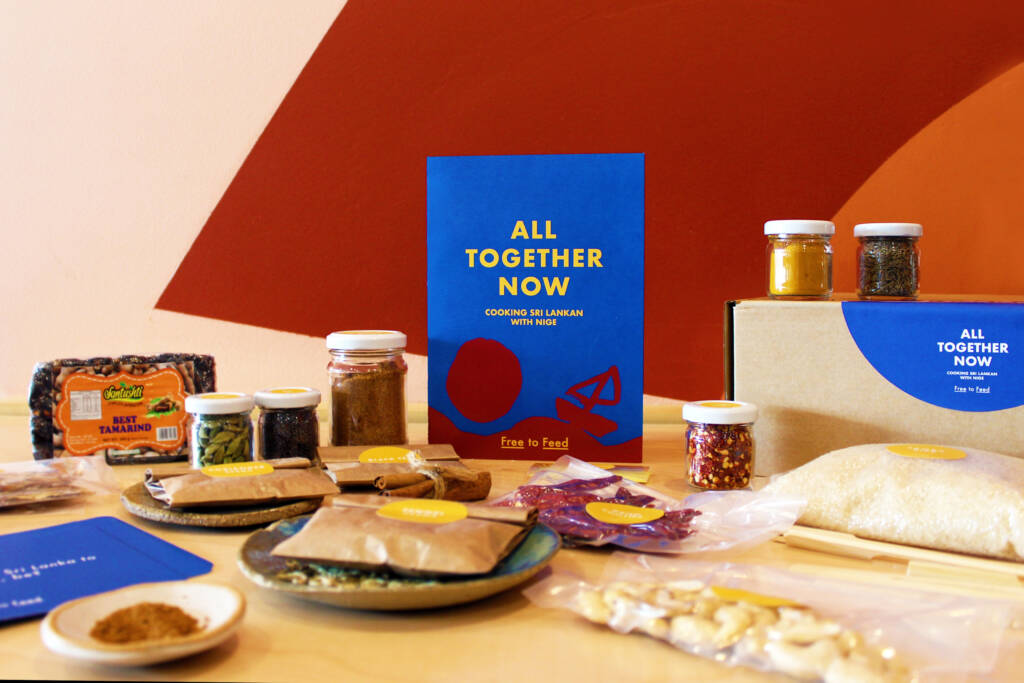 Nonna Live
Just outside Rome is an Italian grandma in her mid-eighties who, together with her granddaughter, started Nonna Live last year when she couldn't continue her in-person cooking classes. It's a two-to-three-hour demonstration hosted by the pair, who make dishes such as tagliolini and fettucini from scratch and show you how to do it along the way. An on-demand class is currently on sale for US$19.95 ($27) with the live classes US$49 ($67). There's also the option to sign up to a nonna cooking tour of Italy, hosted by half a dozen nonnas from around the country. nonnalive.com
Pretzel Australia
Pretzel Australia, which has stores around the city, has a $40 pretzel making box that. They're relatively straightforward to make even without a kit, but the pretty pink packaging is to-die-for and makes this a great "thinking of you" present. buypretzelaustralia.com.au
A Tavola! Pizzini Cooking School
Usually Katrina Pizzini runs cooking classes in person at A tavola! Cooking School beside the Pizzini King Valley cellar door, but she'd pivoted to Zoom. She'll send you home-grown ingredients, equipment, recipes and wine before you join her live for a 1.5 hour lesson. Email KatrinaPizzin#pizzini.com.au for more details. pizzini.com.au
Virtual Tipples
Starward Whisky (starward.com.au) has three different one-hour virtual whisky tastings that see their product delivered to your door, ranging from $60 to $120. Whisky and Alement also have a bunch of one-off virtual tasting events, with the soonest on September 22. It's a 90-minute 78 Degrees tasting (whisky from the Adelaide Hills), and is described as an "epic virtual party" for $89 per person. BOOK HERE.
Bright's Reed & Co distillery is transporting people from their living rooms to the High Country via their High Spirits workshop, hosted by head distiller and owner Hamish Nugent. There are five tastings in a kit, Fever-Tree tonic water, garnishes, recipe cards and tasting notes. You'll learn about the botanicals and aroma of each over a 60-minute Zoom sesh, on either September 9 or 16. BOOK HERE.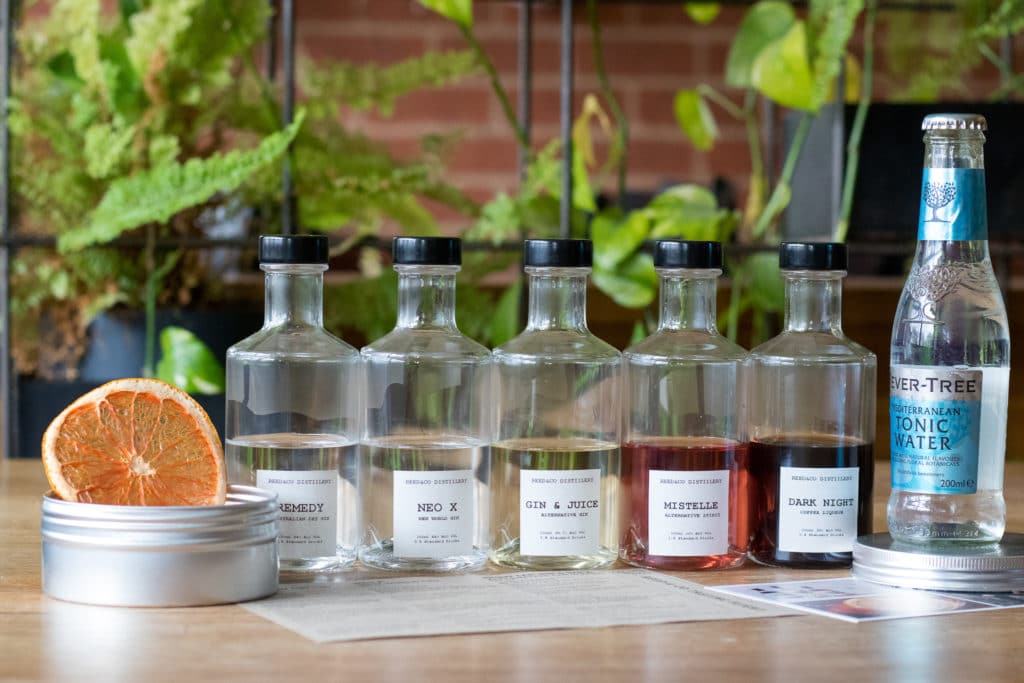 For a cocktail masterclass, try 1806 (who also offer home whisky and gin tastings). There are three options starting at $80 per person, but the $140 option includes a cocktail kit and glassware that you get to keep, plus enough ingredients for two classic cocktails. It's hosted for 1.5 hours by one of their bartending pros. 1806.com.au.