Sofia Levin's top pop-up picks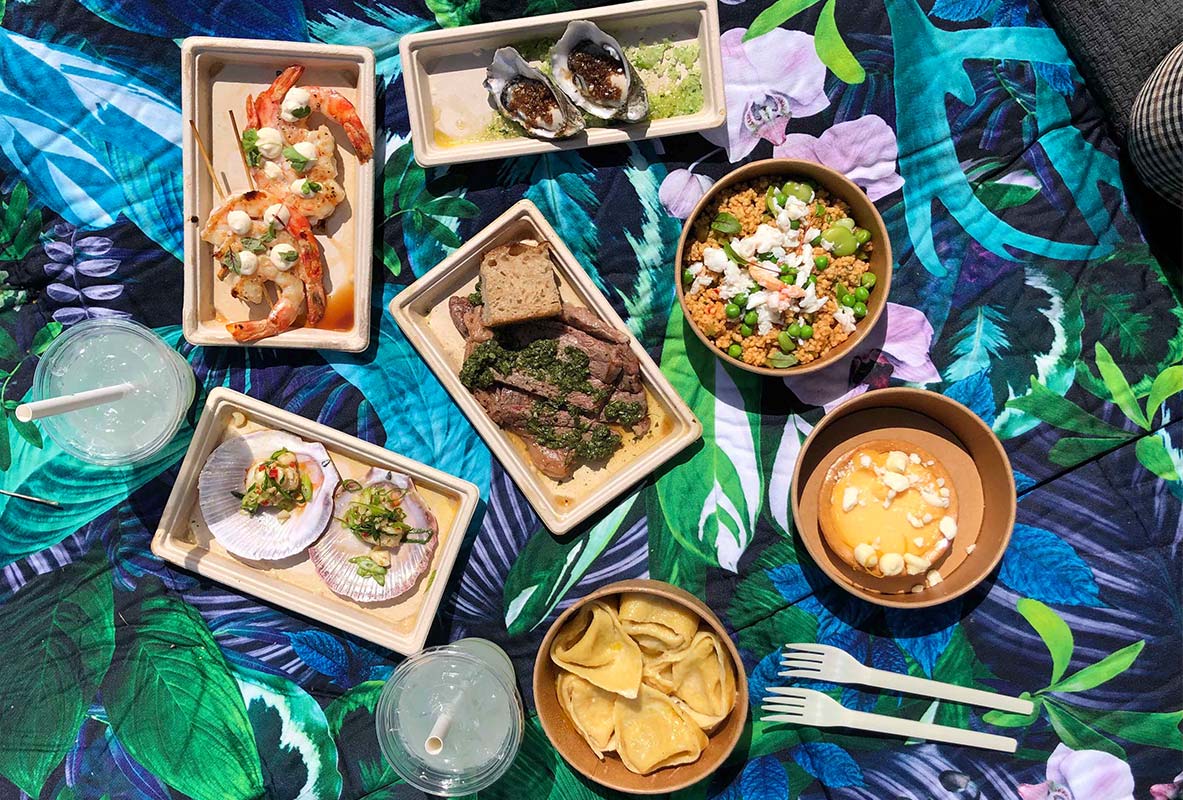 Al Dente
Covid success story, Al Dente, is popping up at The Belfry on Brunswick Street in Fitzroy until indoor restaurant capacities bear some semblance to normal. It's a serious barbecue menu from the former Grossi Florentino chef, Andrea Vigliante: try scallops with macadamia, chilli and garlic flowers ($5 each); his famed tortellini cacio e pepe ($22); or go all out with a wagyu 9+ sirloin steak from Gary's Meats, spooned with gremolata ($65). There are also takeaway tinnies and cocktails like margaritas and the Bloody Lemon, which is made with Four Pillars Bloody Shiraz, lemon and tonic.
When: ongoing Friday 4pm to 8pm, Saturday noon until 8pm, Sunday noon until 6pm
Where: 272 Brunswick Street, Fitzroy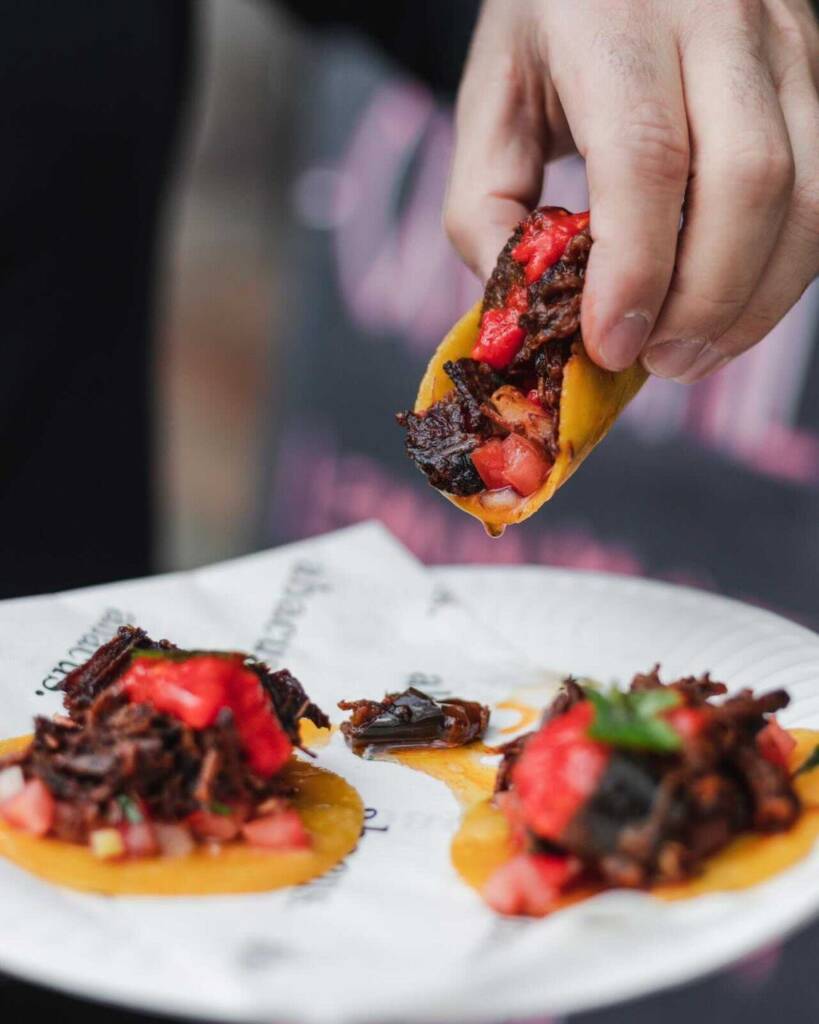 Image (above): Abacus
Abacus Bar & Kitchen
This Chapel Street eatery is cooking suckling pig on a coal spit on the street and shaving it down into tacos. It's $15 for three with salsa valentina, coriander and onion. There are also $14 margaritas going in coffee cups, flavoured with either lemon myrtle or kakadu plum. Get down early – last week they sold out in half an hour! Keep an eye out for their pop-up taco and margarita bar in their back car park once outdoor dining reopens.
When: noon until sold out, Saturday and Sunday during lockdown
Where: 383 Chapel Street, South Yarra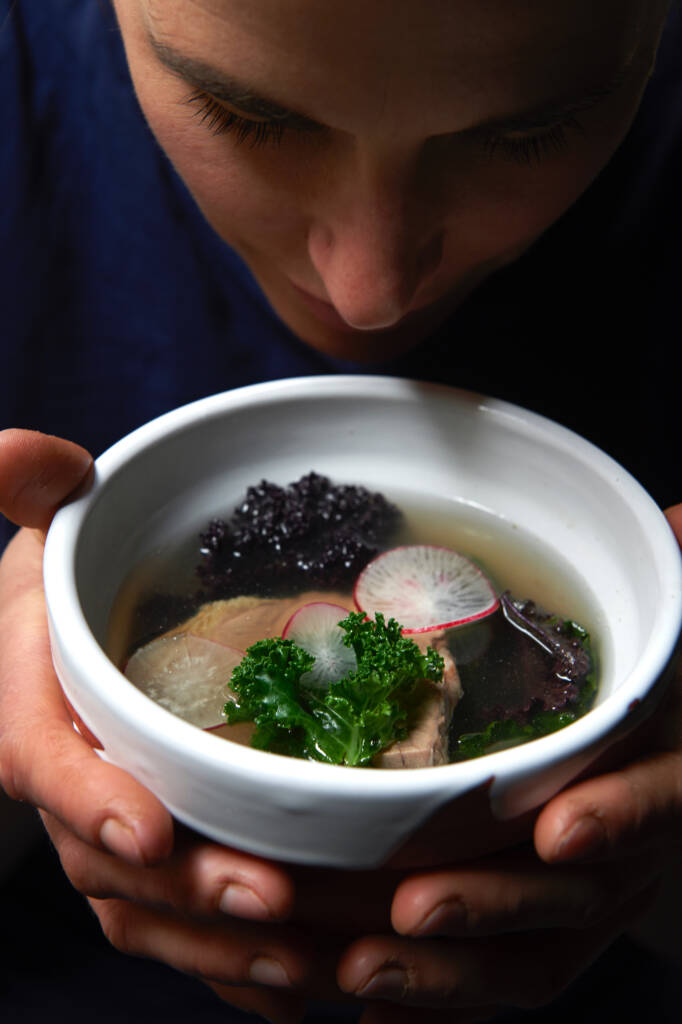 Image (above): Brothl – Earl Carter
Brothl x Returnr Marketplace
Joost Bakker's Brothl, a zero-waste cafe that closed in 2015, is making a comeback tonight only behind the Future Food Systems house in Federation Square to launch Returnr Marketplace. Returnr is a packaging-free online grocer from KeepCup co-founder Jamie Forsyth. Joost, along with chefs Matt Stone and Jo Barrett, will be serve three kinds of soups in reusable vessels. Each makes the most of herbs, produce, garums and misos grown and made in the house. Flavours include a vegetarian mushroom and seaweed broth, wild venison, and wild pork (pests that destroy the natural habitat but make for a lean and tasty meal). Mac Forbes will be selling his Yarra Valley wine and there will be limited-release Future Food System Spring Gin available to buy. Only 400 bottles were made using botanicals from the house including magnolia blossoms, lemons, rhubarb, fresh parsley and native thyme.
When: 3pm to 8pm, Friday 15 October
Where: Between Future Food Systems and Deakin Edge in Federation Square
Mischa Tropp Dosa Pop-Up
Mischa Tropp of Elsie's butter chicken and We Are Kerala pop-up fame is joining forces with Molly Rose Brewery in Collingwood for their final roller-door lockdown special. He's making masala dosa, South India's answer to crepes made from fermented lentil and rice batter and stuffed with curried potatoes. It's served with coconut chutney for $13 a pop and goes down a treat with a hoppy, red Baroness lager ($6.50). Vegetarian and gluten-free to boot.
When: noon to 3pm or sold out, Saturday 16 and Sunday 17 October
Where: 279 Wellington Street, Collingwood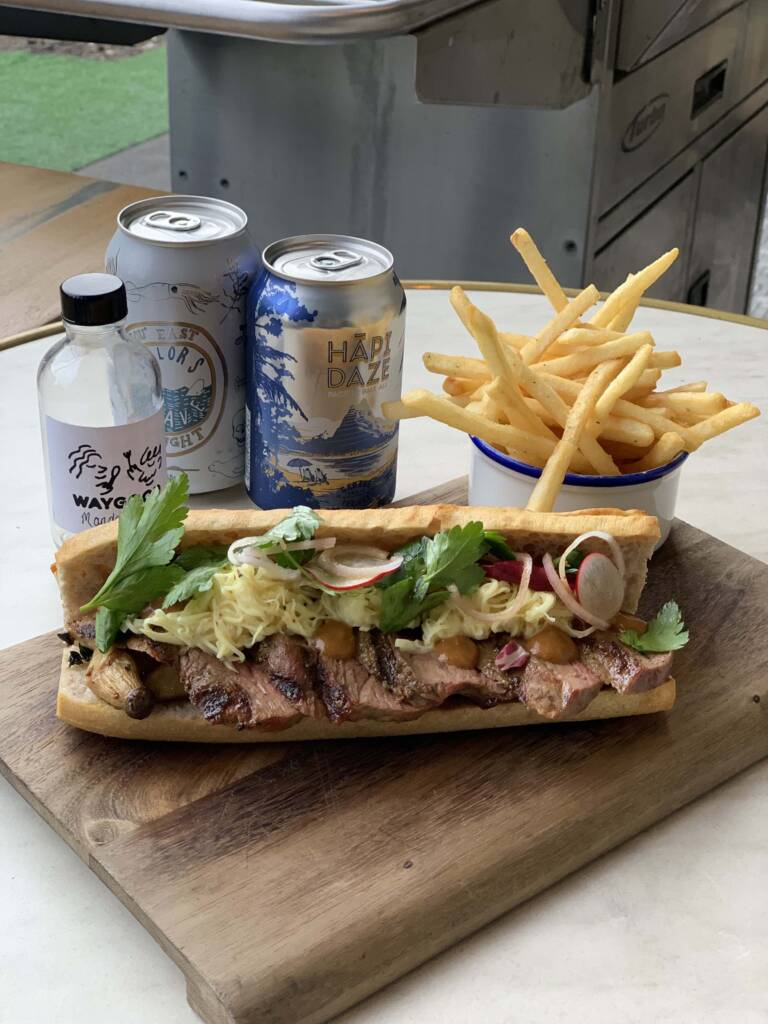 Image (above): Way Good
Way Good
Way Good in Richmond is rolling out their Swan Street barbecue to grill up cevapi (Balkan sausage) rolls with pickles and spicy pepper and almond sauce ($12), as well as steak baguettes with celeriac remoulade and mushroom ($20). There are plenty of other dishes, including egg and kimchi rolls and sourdough potato cakes with tartare sauce, both $10 each. Add takeaway cocktails and tap wine by the litre for a solid start to the weekend.
When: noon until 8pm 15 & 16 October, noon until 4pm 17 October
Where: 213 Swan Street, Richmond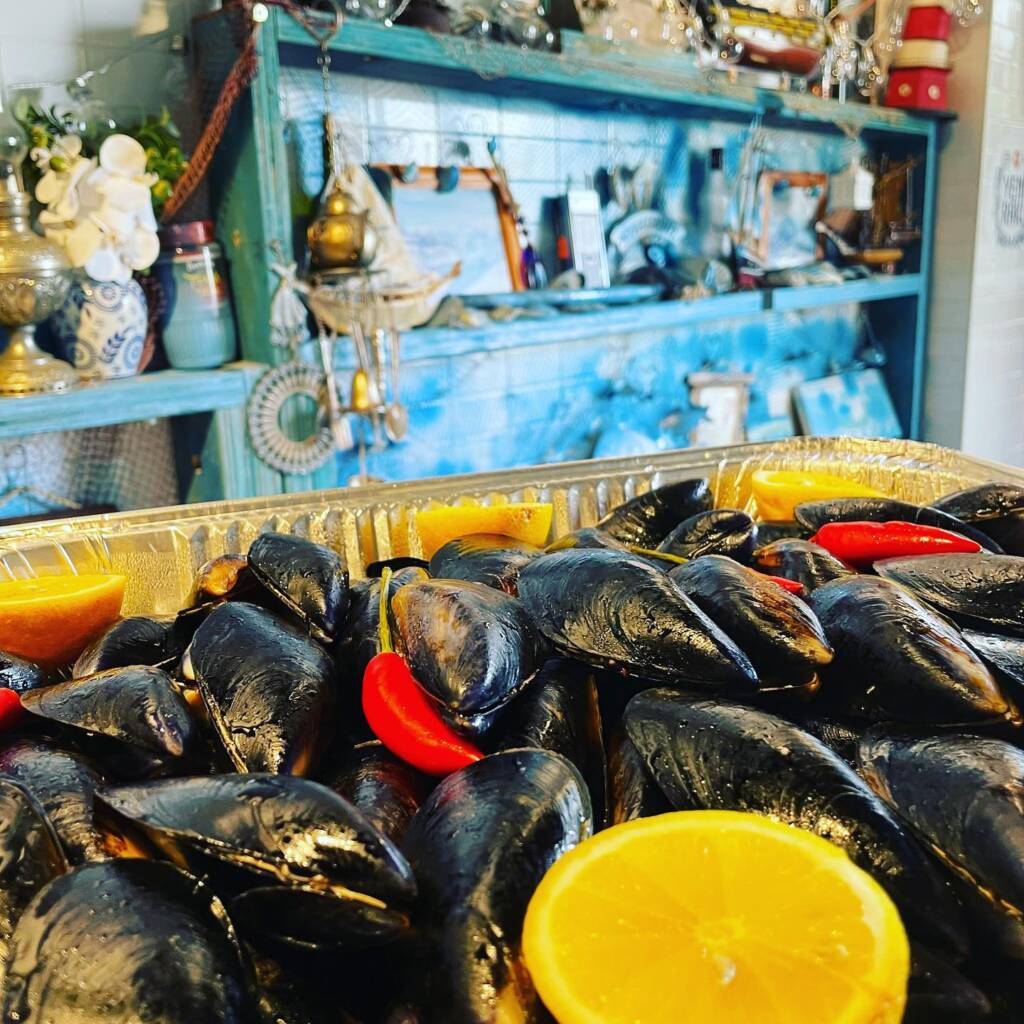 Image (above): Halikarnas
Halikarnas Cafe & Restaurant
This Turkish restaurant opened earlier in the year and has pulled out an ornate Anatolian-style barbecue on weekends. For around $13 to $15 they're doing adana kebabs, fish and sauteed lamb kavurma rolls; charcoal skewers with salad, rice, dips and chips; gozleme; and mixed family pack grills for $60 (charcoal lamb skewers, chicken, adana kebab, sausage, dips, salad and bread). Keep an eye out for midye dolma (stuffed mussels).
When: weekends from noon until 4pm
Where: 71 Lygon Street, Brunswick East
Mister Bianco
Joey Vargetto is selling rotisserie chooks from the window at Mister Bianco this weekend, with the roast juices dripping down onto salt and vinegar potatoes. Also on the menu are croissants filled with mozzarella and pressed porchetta, cavatelli sold from a huge pan and cannoli piped with Iced Vovo filling for a touch of nostalgia. And let's not forget the spritzes to go.
When: 11.30am until sold out, 16 & 17 October
Where: 285 High Street, Kew

Image (above): Good Ragazzi
Good Ragazzi
This one is for everyone who has asked me where to find something tasty on a Monday night when everything seems closed. Operating out of Good Gnocchi in Carlton North, chef Charlie Snadden-Wilson (who has also cooked at Etta and is resident chef at The Moon wine bar) does a ripper cheeseburger with extra gruyere throughout the patty, a vegan special (perhaps a mushroom sub with fermented chilli and garlic butter), some sort of potato or chip side dish and a pudding cup (so far there's been "triflemisu" and birthday cake).
When: 4pm until sold out, every Monday
Where: 797 Nicholson St, Carlton North