Sofia reviews: Grand Final Feeds for the Non-committal!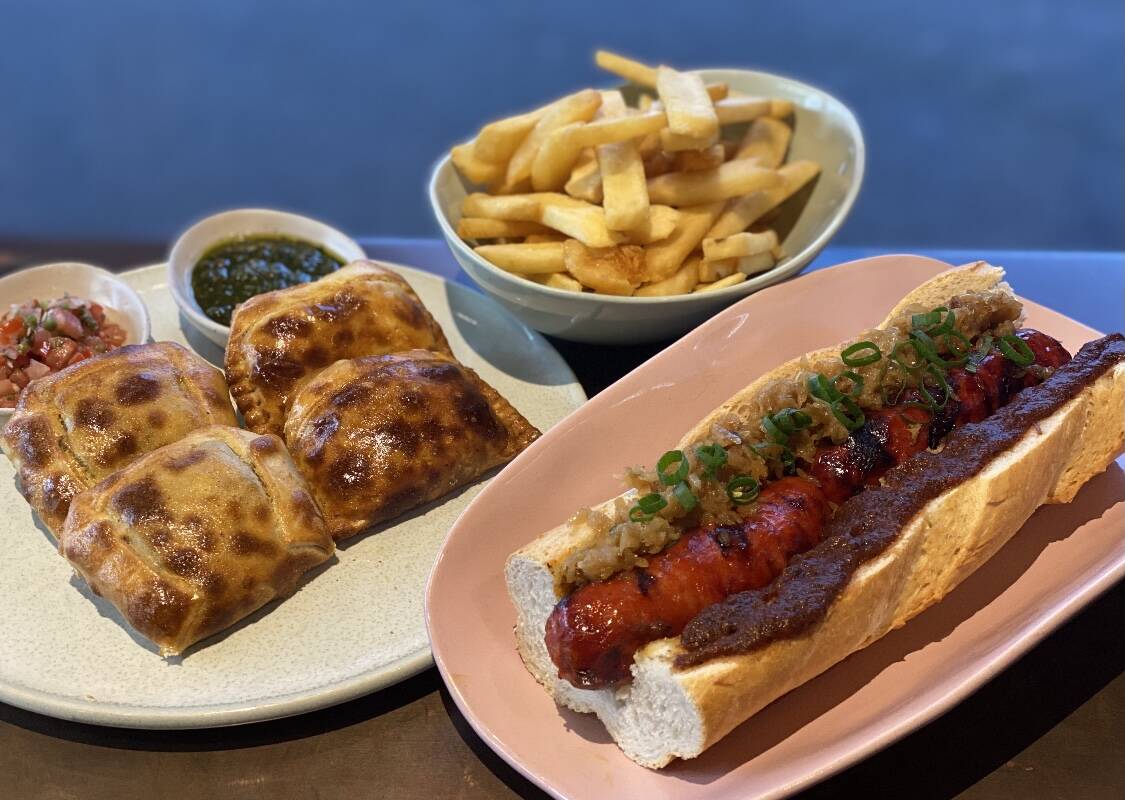 Have you noticed how flaky people are in lockdown? Organising a walk or Zoom wine ahead of time is nearly impossible. We're overwhelmed and committing to anything right now just feels, well, hard. Take comfort in the fact that you're not alone. Still, it doesn't bode well for those who want to eat like kings on special lockdown occasions, without committing to pre-ordering food in advance. That's why this week I'm suggesting Grand Final feeds for those of us who find it difficult to think more than 24 hours in advance. Don't worry, I've got you.
Sicilian Smoke Out
What: Lorena Corso, who usually cooks at Napier Quarter in Fitzroy, is heading to Sig. Enzo in Brunswick to host a Sicilian Smoke Out. She uses her own Sicilian pork sausage recipe and they're served in a bread roll with salsa verde and pickles, or you can order eggplant with salted ricotta, or oregano chicken with preserved lemon.
When: Saturday 25 and Sunday 26, 11.30am until sold out
Where: 1d Michael Street, Brunswick
How much: $14 each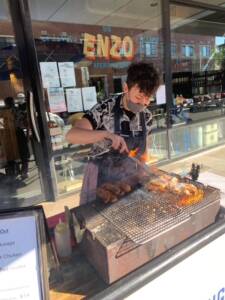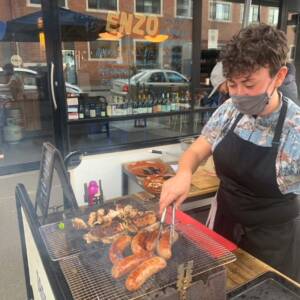 DK Asian Grocery
What: DK Asian Grocery is hosting four special guests this Saturday for a Japanese extravaganza, with everything pre-made and ready to eat. From 11am there's unagi, JFC and braised pork belly bento boxes from Tamura Sake Bar (Fitzroy), plus Tori's Artisan Baker (CBD) Japanese-inspired baked goods. Then from 4pm Takeshi (the head sushi chef at The Langham's Melba Restaurant) sushi is selling sushi such as fresh scampi prawn with caviar and sake-infused abalone sashimi, while Wabi Sabi Salon (Collingwood) will have dishes such as spiced chicken wings and teriyaki balsamic kingfish. It will sell out fast, so get there early!
When: Saturday 25 from 11am
Where: 17 Byron Street, Footscray
How much: bento boxes $25 to $30; Takeshi Sushi and Wabi Sabi platters $40 to $45; Tori's desserts $10 to $25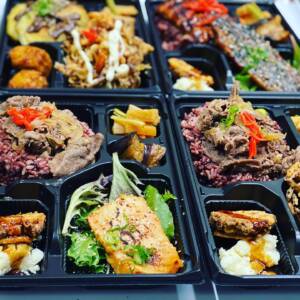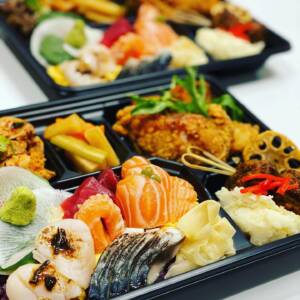 Hot Food & Cold Booze at Lonely Mouths Club
What: This concept from Theodore's restaurant has a special menu this Saturday, as well as local beers, wines and cocktails. Think hot buttermilk-fried barramundi fish sandwiches; potato hash sandwiches with pork belly, cheddar and hot sauce; wild boar sausage hot dogs, loaded focaccia, hot pies and sweets.
When: 10am to 3pm Saturday 25
Where: 4 Saxon Street, Brunswick
How much: $12 to $17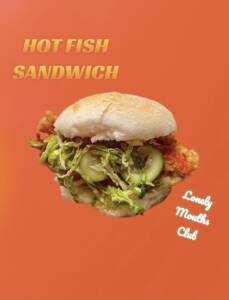 South American Footy Feast
What: A Grand Final feast, but make it South American. Neighbourhood gem Citrico Cocina is offering a last-minute AFL pack that includes an oversized choripan (an Argentinean hotdog made with chorizo), four empanadas (two pork and two corn) and chips. Good to fill two bellies or as snacks for four.
When: Friday 24 and Saturday 25 from 5pm, pick up or delivered
Where: 376 Queens Parade, Fitzroy North
How much: $60
Neptune Food & Wine pop-up
What: Neptune is opening a pop-up shop on Saturday, so if you missed out on pre-ordering the Grand Final Footy Feast with lamb ragu pie, pork and fennel sausage rolls, buffalo wings glazed with 'nduja, salami, focaccia and more, you'll be able to swing past and pick it all up, along with pasta packs and lasagne, and of course bottled cocktails and boozy punch.
When: Saturday 25, noon to 4pm
Where: 212 High Street, Windsor
How much: varies, visit website
Gourmet Kitchen Restaurant pop-up
What: A pop-up bakeshop is on the cards for tomorrow in Moonee Ponds, selling countless house-made goodies. There are footy specials with packs of hot jam doughnuts, pastries, sausage rolls, pies and lamb cigars, as well as barbecue packs with smoked beef brisket, sous vide lamb ribs and chorizo. Gourmet Kitchen Restaurant has a number of cakes, quiches, home meals and vegan and gluten-free goodies, too. Open for walk-ups, pre-order and collect or delivery (if you order by 5pm Friday).
When: Saturday 25 from 9am until 1pm (unless sold out prior)
Where: 14 Margaret Street, Moonee Ponds (opposite the station)
How much: varies, visit website
Two Birds Nest x Fancy Hanks
What: The Fancy Hanks food truck is rolling into Two Birds Brewing's The Nest on Saturday with hot sandwiches (think fried chicken, 14-hour smoked brisket and pulled mushroom), buffalo wings and fries. There's a free bottle of their new tomato sauce for anyone in Doggies gear, too. Of course you can also stock up on Two Birds mixed packs, growlers and slabs. Pre-order online or just rock up.
When: Saturday 25, noon to 4pm
Where: 136 Hall Street, Spotswood
How much: mains $21 to $22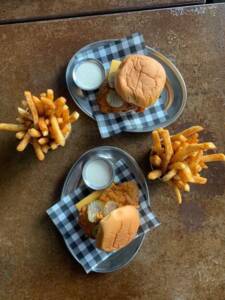 Chin Chin's Curry Pies
What: Chin Chin has taken three of its popular curries – beef rendang, butter chicken and yellow vegetable – and turned them into pie fillings. Pies feed four to six people and there are also four-packs of Thai Pork sausage rolls. All of them come with Sriracha ketchup and heating instructions.
When: Pick up or delivery between 4pm to 9pm daily
Where: 125 Flinders Lane, Melbourne or 599 Church Street, Richmond
How much: $39 each