Sofia reviews: Philhellene — 'There's truly nothing quite like Greek hospitality'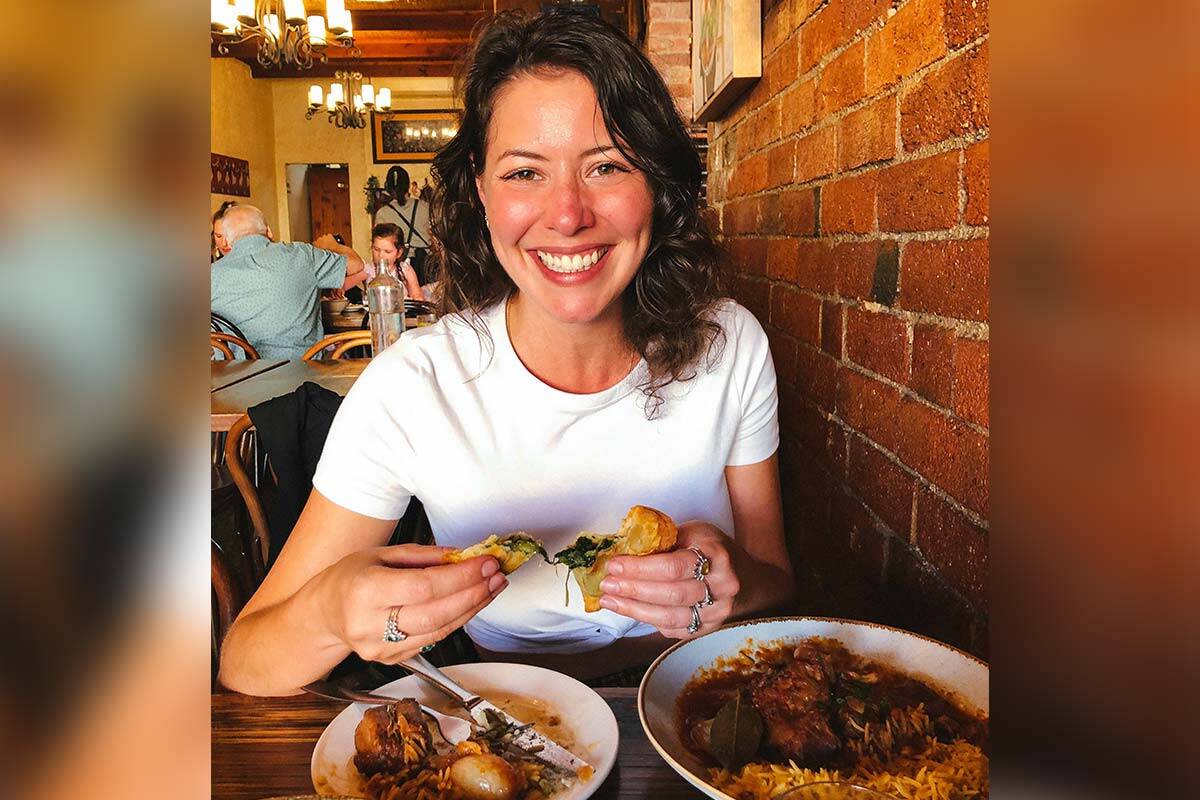 There's truly nothing quite like Greek hospitality, and Philhellene in Moonee Ponds is another level. Much-loved among locals, it's been around since 2008, after owners John and Susie Rerakis tired of friends asking where they could eat food like they do at home. At the time there wasn't any home-style Cretan cuisine, so they set about sharing it with Melbourne. Within a year, they were recognised in The Age Good Food Guide.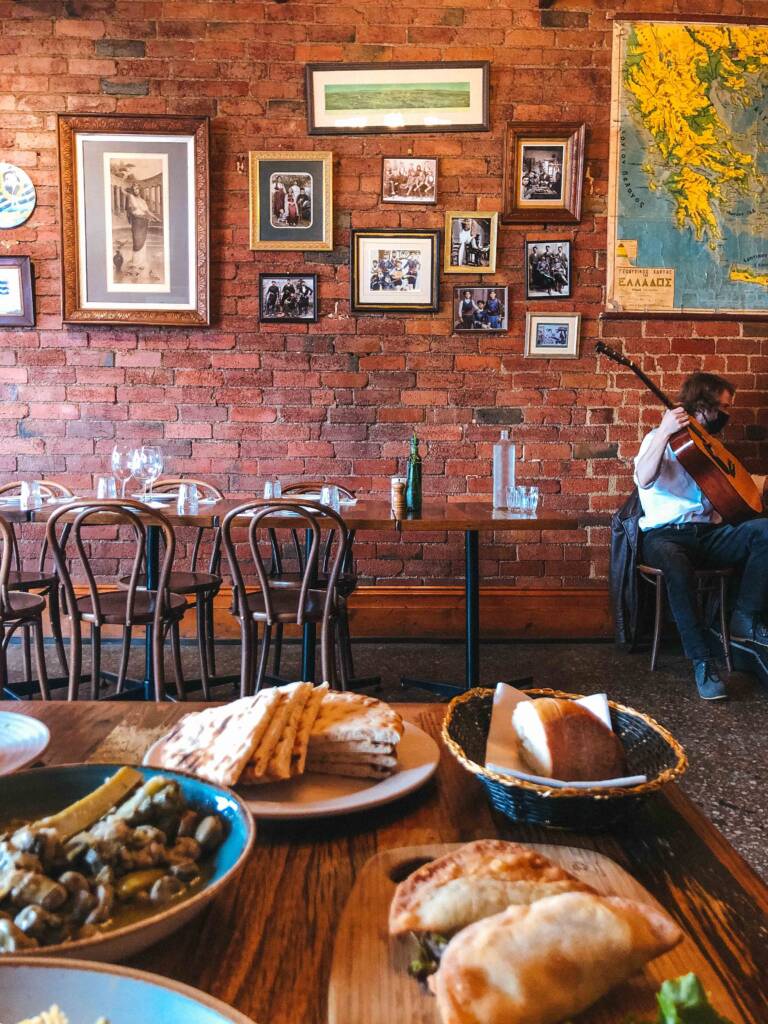 Dining at Philhellene is the closest you'll get to replicating a dinner invitation into a Greek home. The Rerakis' mothers are stationed in the kitchen and cook produce grown at the family home about a kilometre away. It's worth following John on Instagram to admire the selfies he takes with his produce hauls (@philhellene_).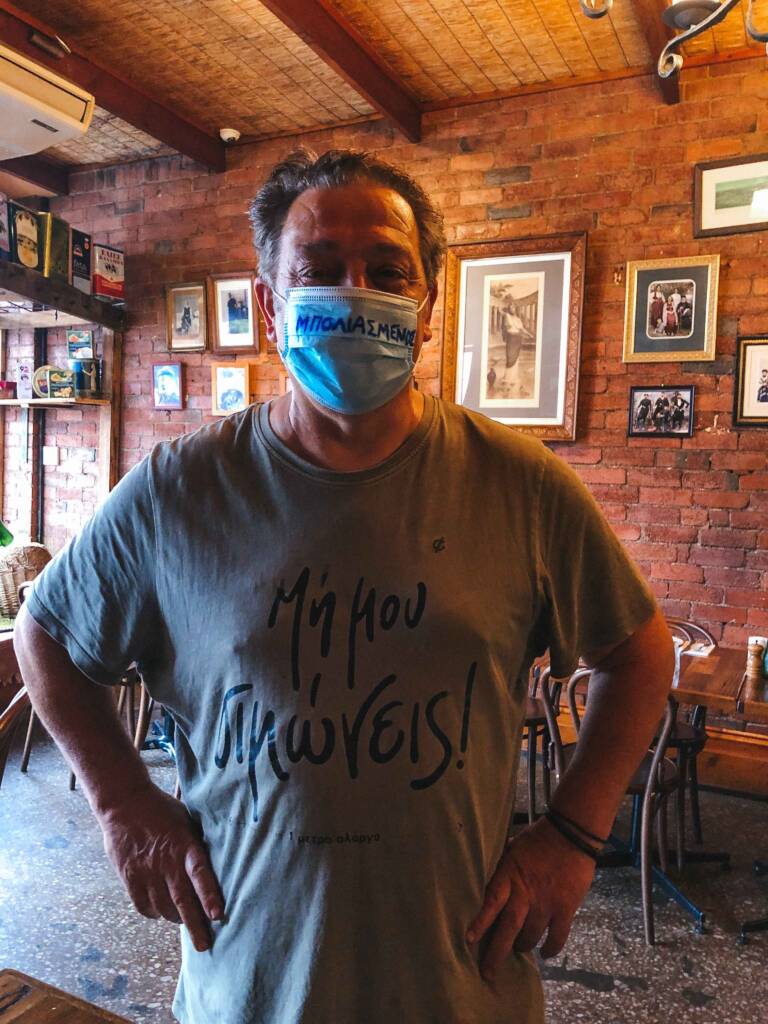 John is the most affable host, even though the t-shirt he was wearing translates to "approach with caution". I also thoroughly enjoyed the Greek writing scrawled across his mask in blue pen, which he told me reads "vaccinated". John is generous with his storytelling and anecdotes. We heard about how we happened to be visiting on Oxi (Ohi) Day, a Greek public holiday commemorating the then-Prime Minister denying Mussolini's request to allow Italian troops to cross the border in 1940, and, on a more personal level, how John used to usher his Aussie school friends away from his mother to avoid them discovering that she was foraging wild artichokes for dinner.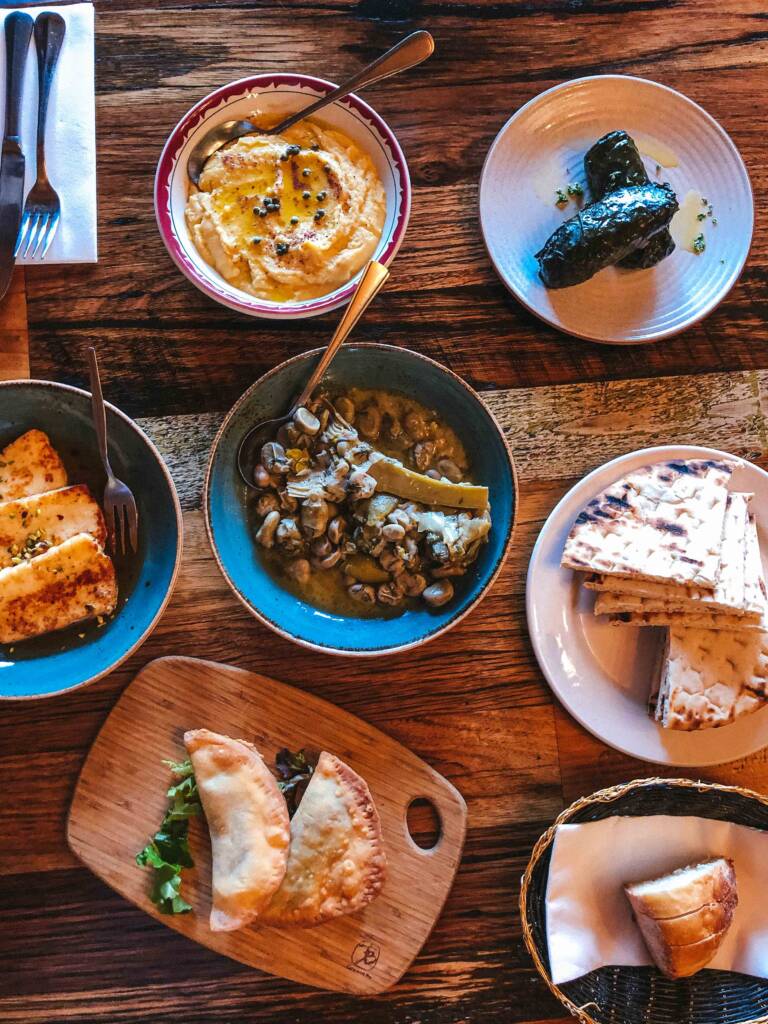 The dining room at Philhellene exudes warmth, with a compressed straw ceiling and brick walls decorated with a map of Greece and old photos. We arrived at 6pm, just as two musicians were setting up. Throughout the evening they played upbeat Greek tunes on a violin, guitar and lute. It was their first live gig back in some time and they were beside themselves with happiness when we said thank you after our meal.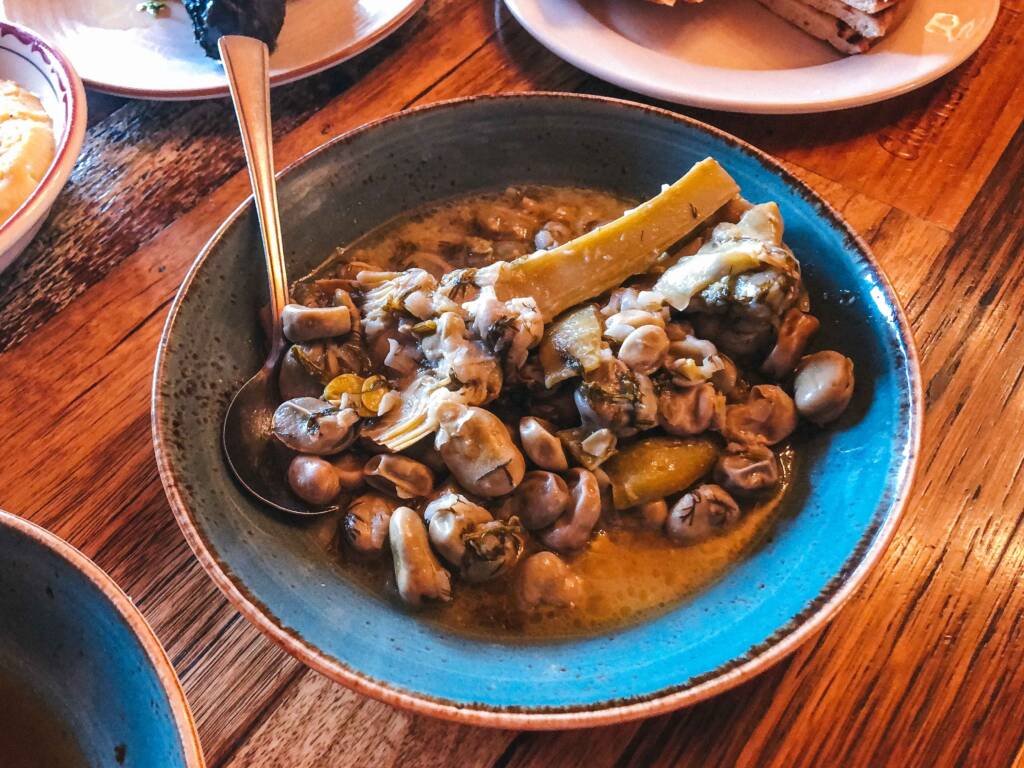 We ordered mostly from the specials blackboard, which is where Philhellene shines (John's advice is to "never look at the printed menu"). The plates came out incredibly fast. Starters landed on the table first and were a reflection of spring's bounty: boiled broad beans and artichokes with lots of olive oil and dill, fat dolmades made with silverbeet leaves instead of vine leaves; grilled haloumi in thin honey; fava dip made from yellow split peas and kalitsounia pastry parcels filled with horta (boiled wild greens, in this case ox-tongue thistle and chicory).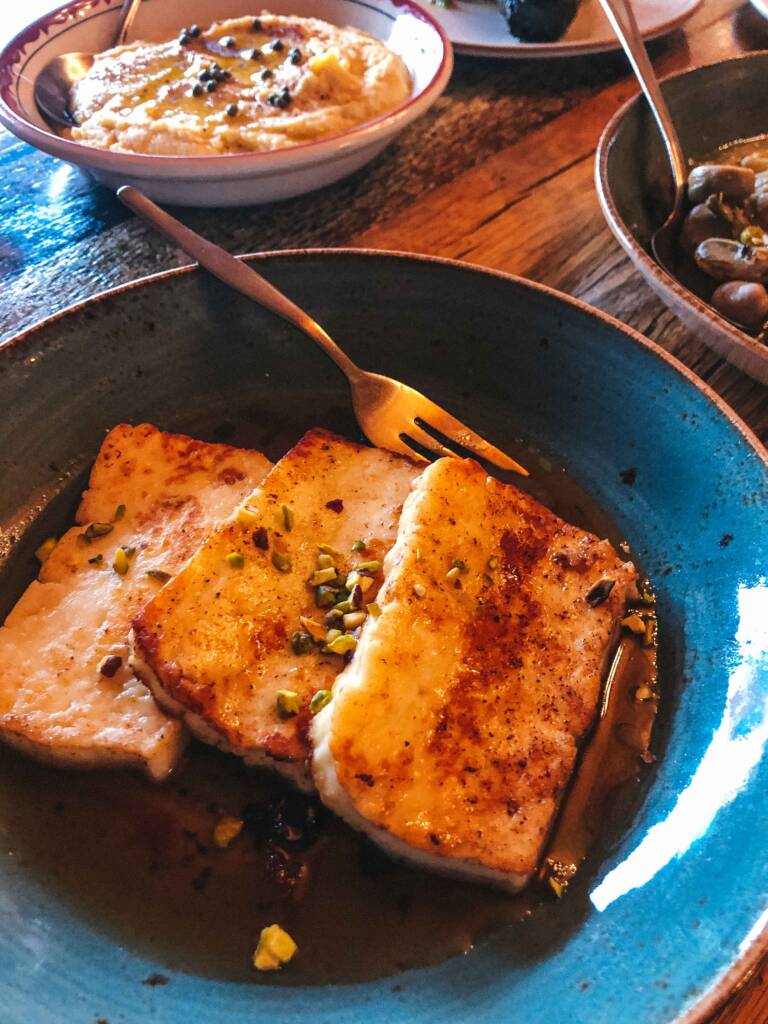 One main was plenty, if not too much, with all of those starters. The rabbit stifado (stew), served with long-grain rice, was sweet with onion and I could really taste the cinnamon in there. To drink, we kept it Greek with Cretan raki and a white wine made from a near-extinct variety of local grape called plyto, which had bright, citrusy notes. There are about a dozen Greek wines on the menu all up, and even more from around Australia, plus Greek beers, ouzo and soft drink.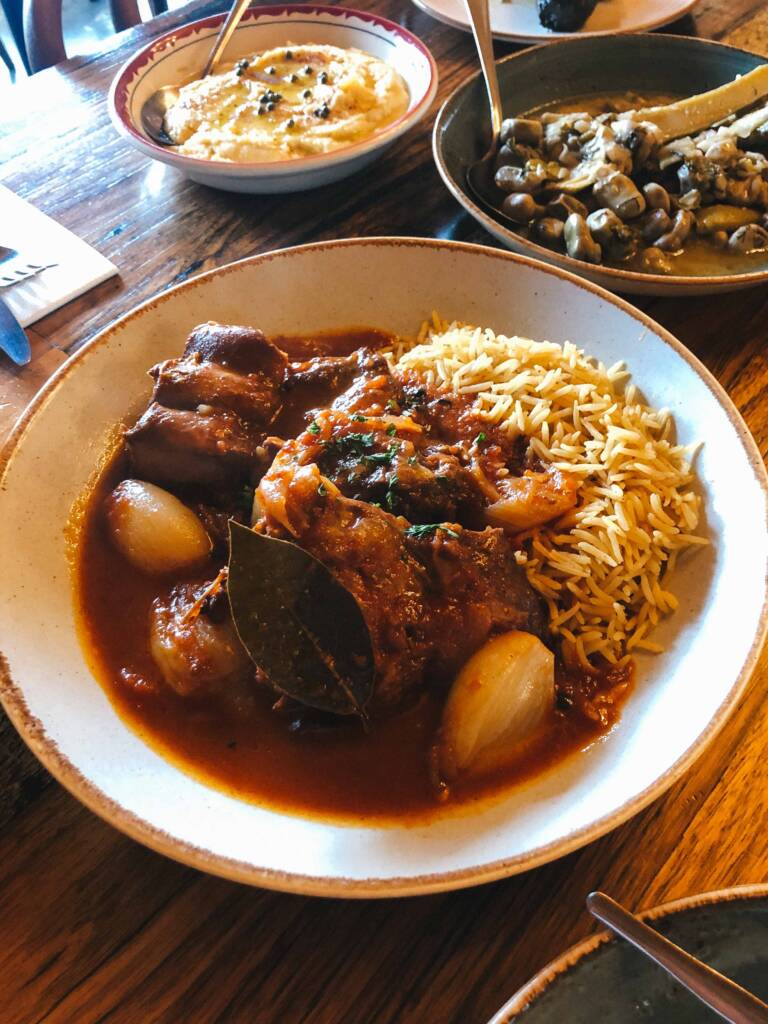 A blackboard menu appeared on the table after we admitted dinner defeat. There were five desserts in total, including baklava and halva ice cream. We opted out from fullness, but some loukomades (Greek doughnuts) appeared before us regardless.
I'm looking forward to the leftovers for lunch today, which might even stretch to dinner.
Philhellene
Starters $9.50-21.50; mains $27.50-38; desserts $8.50-12.50
551-553 Mount Alexander Road, Moonee Ponds
03 9370 3303
philhellene.com.au