'Recipe for disaster': Hinch says this mobility scooter footage shows need for rethink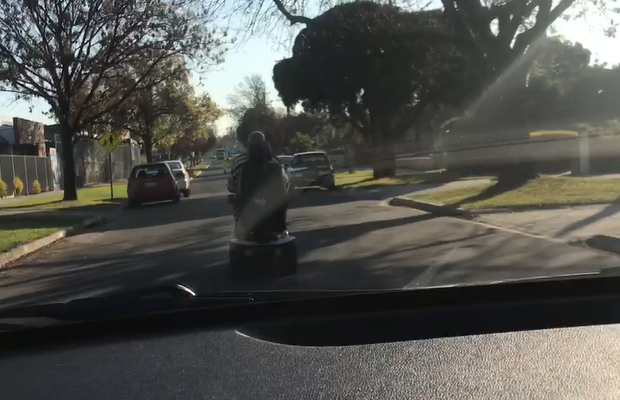 Calls for speed limits and further restrictions on mobility scooters have intensified following an incident in Melbourne's west.
The below footage captured by 3AW producer Michael Hilder shows a man who appears to be visually impaired riding his mobility scooter down the middle of a road in Spotswood yesterday afternoon.
Senator Derryn Hinch told Neil Mitchell he successfully lobbied last year for a senate committee to look at the issue and is keenly awaiting its findings.
"The thing is, if they suddenly come out of a driveway or you're on a scooter and a kid runs out … and people are getting older, their reflexes are slower," he said.
"It can be a recipe for disaster."
Click PLAY for the full Left Of Centre chat with Derryn Hinch (starts with scooter comments)