Chemical fire takes hold of Campbellfield factory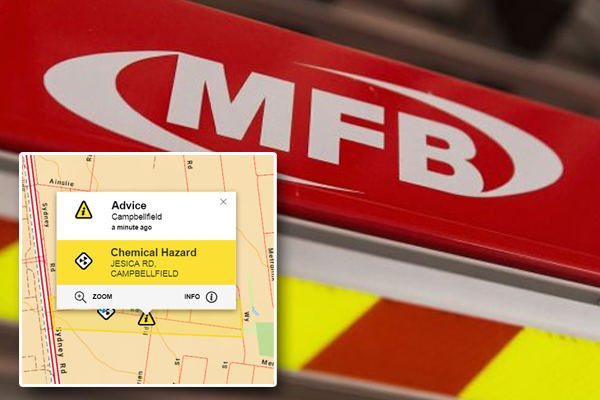 Dozens of firefighters and hazmat crews are were called to an out of control chemical fire which had engulfed a factory in Campbellfield.
Flames erupted in the Chemport factory on Jessica Road, just after 4pm on Wednesday.
Staff were evacuated as paramedics were called to the scene, although no injuries have been reported.
An advice warning was issued for nearby residents due to the hazardous material, with people being told to keep away from the area.