Storm-hit council fears it'll have to cut services as disaster relief funding lags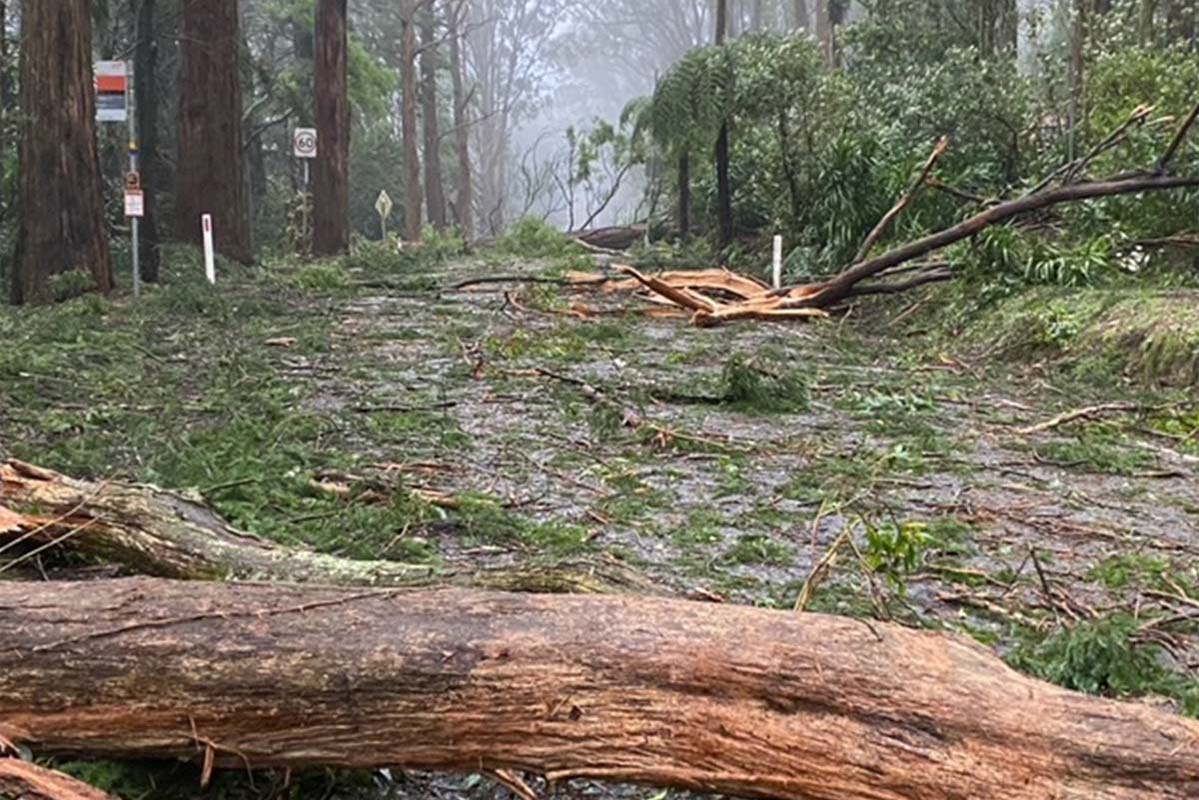 It's more than three months on from the savage storms which devastated the Yarra Ranges, but the area is still struggling to get funding for the recovery effort.
The estimated cost for the recovery is $65 million over three years, but Yarra Ranges Councillor, Cathrine Burnett-Wake, says only $3.5 million has been received.
She says there's a sentiment "of abandonment" among the community.
"The help is just not coming," she told Neil Mitchell.
The Yarra Ranges Council has submitted business cases for the recovery effort, but Councillor Burnett-Wake says they've "not had any firm answers back on when we might receive that funding".
Cr Burnett-Wake fears the council will have to cut services so it can continue the recovery process if the funding doesn't come through soon.
"We're going to be faced with some really tough decisions at the council about whether we continue with the recovery process or stop services in the wider municipality," she said.
"What it plays on is the financial viability of the council going forward, quite frankly."
Press PLAY below to hear more on the difficult situation the Yarra Ranges Council faces