Sunday Telegraph journalist receives death threats over soccer article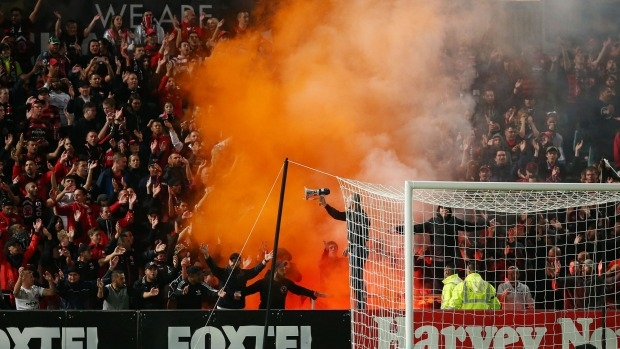 A journalist has received death threats and copped abuse after she named and shamed fans that have been banned from A-League matches.
Rebecca Wilson, from the Sunday Telegraph, said she has also received 3000 emails containing 'the most vile language you could imagine'.
The newspaper published the names of football supporters banned from 10 A-League clubs.
Ms Wilson told Tom Elliott soccer had a 'culture problem', exemplified in their high number of banned fans.
There are 198 soccer supporters prohibited from attending A-League matches. The second worst code, rugby league, has 19 banned fans.
Ms Wilson said the police had now offered her round-the-clock security and the Football Federation of Australia had released a statement calling on people to stop threatening her.
Listen: Rebecca Wilson speaks to Tom Elliott on 3AW Drive