Surfer, who lost a limb to a shark, launches a global initiative aimed to stop culls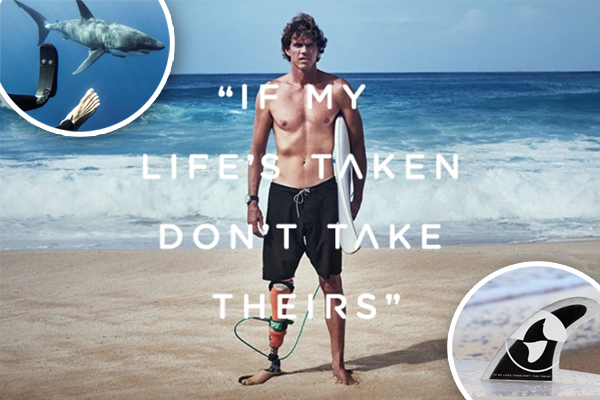 A surfer, who lost his leg to a shark, has launched a campaign aiming to prevent future shark culls.
'Fin for a Fin' has created a surfboard fin that contains a very strong message.
"If my life is taken, don't take theirs"
Mike Coots was 18-years-old and surfing in his home state of Hawaii, when he was grabbed by a tiger shark.
Now 35, the surfer is campaigning to save the lives of sharks, despite losing a leg in the attack.
Mike spoke with 3AW's Ross and John and says although his leg is gone, he isn't holding a grudge.
'I had spent my whole life in the ocean and had barley seen a shark before," said Mike.
"I really have a deep feeling that it wasn't out there trying to attack me."
The custom, fiberglass surfboard fins are made locally in Torquay,
More information can be found here: indiegogo.com
Click PLAY below to hear more on 3AW Breakfast