Taking to the skies: Police unveil counter-terrorism strategy to combat evolving threat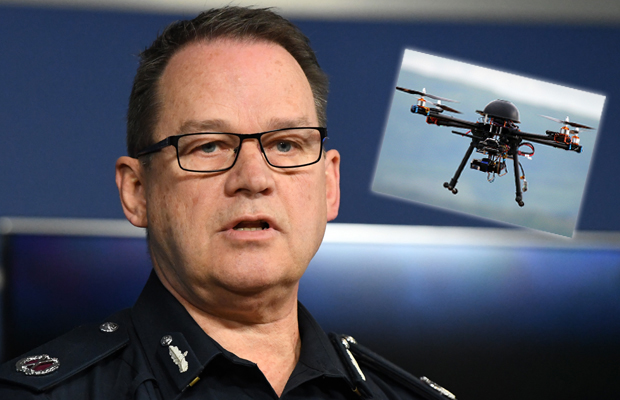 Victoria Police have unveiled a new counter-terrorism strategy which could include the use of drones at major events, using the latest technology to monitor potential threats at festivals, concerts and sporting finals.
The three year strategy would also require all police officers to have training to help identify Victorians at risk of radicalisation.
Assistant Commissioner Ross Guenther told Ross and John it was important to keep pace with the latest developments in technology in the fight against terrorism.
"Essentially the consideration of technology such as drones is just part of what we need to look to combat what we see as a potential threat," he said.
"Obviously particularly things like crowded places and stadiums."
He said police need to remain on alert for the ever-present threat.
Sly of the Underworld had his own prediction for the use of drones.
"Look forward in five years those drones will be at crime scenes as part of the brief of evidence," he said.
"There will be demonstrations, and mark my words, there will be mobile traffic cameras. Drones are the future."
Click PLAY to hear 3AW Breakfast
Photo: AAP