TAC to tighten grant rules after council spends $22,000 on giant banana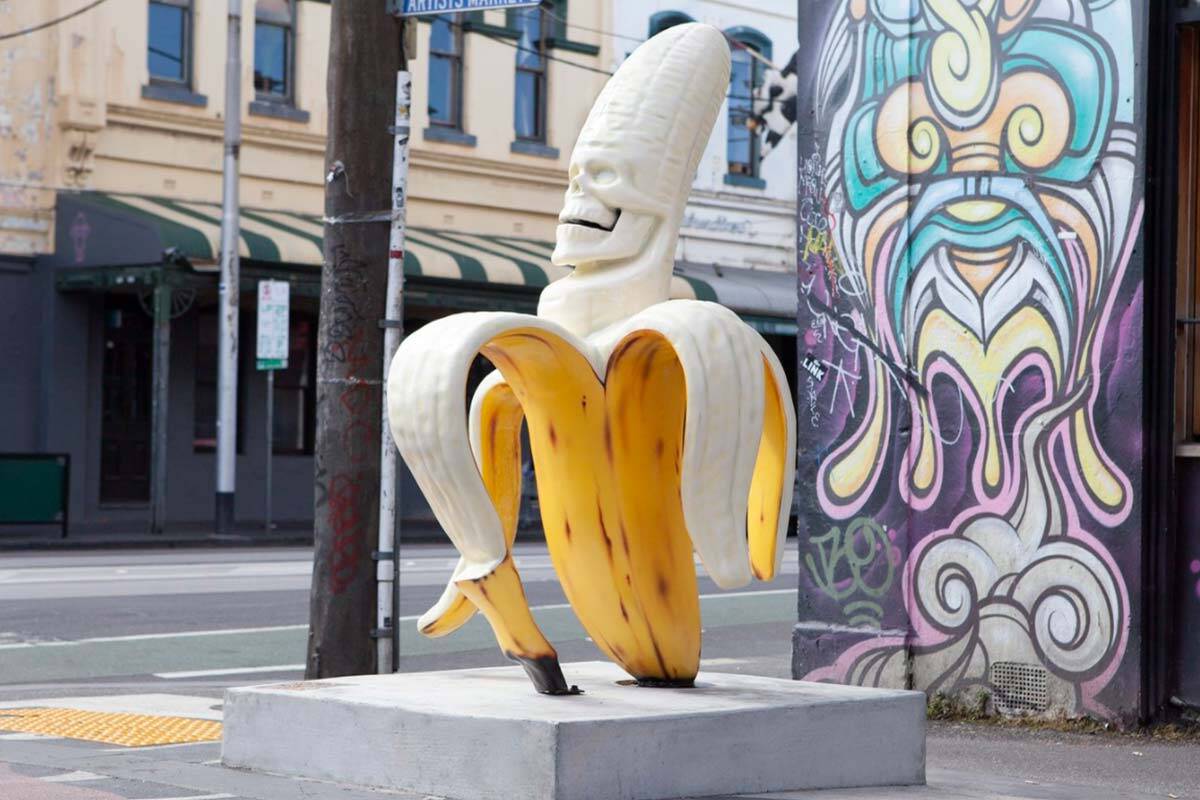 (Image: Adam Stone)
The Transport Accident Commission (TAC) will tighten its rules around how grants can be spent, after a Melbourne council spent $22,000 of a $100,000 TAC grant on a 1.8 metre tall banana sculpture.
The banana, which has a skull carved into it, has been installed in Rose Street, Fitzroy.
The sculpture, dubbed "Fallen Fruit", was purchased by the City of Yarra using a taxpayer-funded grant from the TAC.
Neil Mitchell says it's "a bit of fun".
"I must say I'm in favour of it," he said.
But the 3AW Mornings host questioned the use of the TAC grant to pay for it.
"I believe some at the TAC are a bit surprised to hear about it today, and not entirely happy," the 3AW Mornings host said.
"I'd be a bit surprised if they don't change their policy, so when they give money to a council they have some guidelines on how it's spent."
Sculptor Adam Stone says he hopes the artwork can be accessed "on a number of levels".
"One being people could walk past it and engage with it and have a bit of fun," he told Neil Mitchell.
"If they felt so inclined they could then hopefully engage with it on a deeper level which is thinking about this kind of hubristic tendency in western culture towards excess through kind of consumerism and through using finite materials."
Press PLAY below to hear Neil's thoughts + the artist explaining the work
Head of Road Safety at the TAC, Samantha Cockfield, says the TAC wasn't aware a $22,000 banana would be part of the project the TAC partially funded.
"We're certainly happy with the entire project, happy that we've been able to give more space to pedestrians in that particular location," she said.
"Were we aware there was going to be a piece of banana art as part of the project? We weren't."
Ms Cockfield says TAC will make its requirements for what grants can be spent on more specific in the future.
"We'll make it fairly clear in there that large pieces of public art aren't really what we're in there for."
Press PLAY below to hear how the TAC will change its grants policy