The 3AW Breakfast "Yellow Medal" goes to…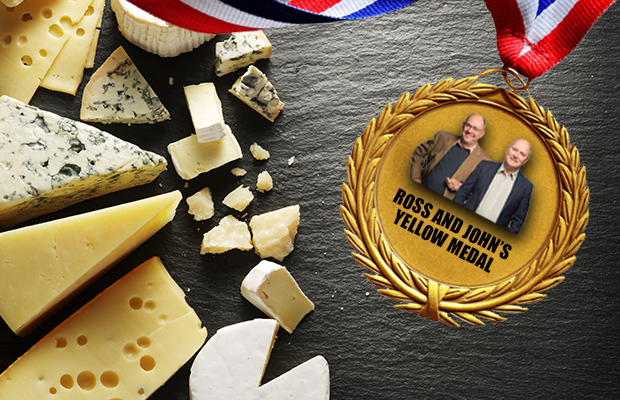 It's the highest individual honour in the cheese world.
Well, it is now.
The Yellow Medal was awarded for the first time on 3AW Breakfast on Monday.
It was sparked by news there's a world wide shortage of Halloumi.
Debate quickly raged on 3AW Breakfast as to where Halloumi sat on the ranking scale of all cheeses.
It was there the Yel-low (think Brownlow) Medal was born.
Judges voted in a 3, 2, 1 fashion, with three votes being awarded the best type of cheese.
d'Affinois appeared to be the most popular choice with both the program and audience.
John Burns
Gorgonzola (3 votes)
d'Affinois (2 votes)
Manchego (1 vote)
Ross Stevenson
d'Affinois (3 votes)
Comte (2 votes)
Parmesan (1 vote)
Kate Stevenson
d'Affinois (3 votes)
Prima Donna forte (2 votes)
Smoked cheddar (1 vote)
Click PLAY below to hear more on 3AW Breakfast!