The Alfred Father's Day Appeal: Luke's story of survival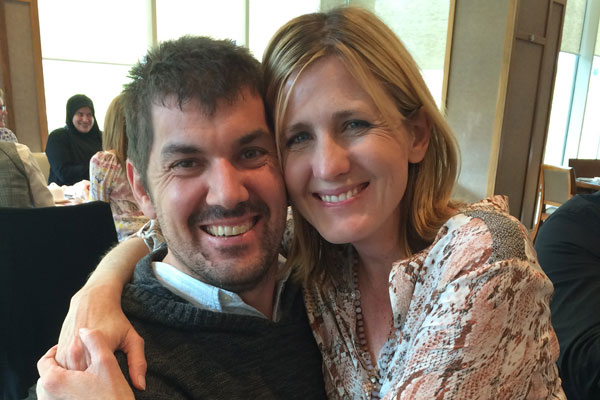 When cyclist Luke Matthews was hit by a cement truck in March 2015, he was flown to The Alfred for emergency surgery.
He spent two weeks in intensive care and had part of his skull removed to relieve pressure on his brain.
Against the odds, the father of three survived and is now a stay at home dad, living with epilepsy.
It was one of the many stories told to Neil Mitchell of the amazing care given to patients at The Alfred Hospital.
Donate to the Father's Day appeal here.
Luke's wife Karen described the day of the accident to 3AW Mornings, saying Luke was late returning home from his regular morning ride.
"And then I heard a helicopter and I knew straight away," she said.
"Then I rang his phone and the police answered.
"They told me they were bringing him to the Alfred Hospital."
Luke said he now finds it difficult to hear the sound of an air ambulance.
"It reminds me someone's life has potentially been destroyed," he said.
But despite a difficult two years, Karen took the opportunity today to thank The Alfred for the care given to Luke.
"We have three little girls and the Alfred was able to deliver him home to us against the odds."
Click PLAY below to hear Luke's story