THE ASHES LIVE! All the action from Day 3 at the SCG.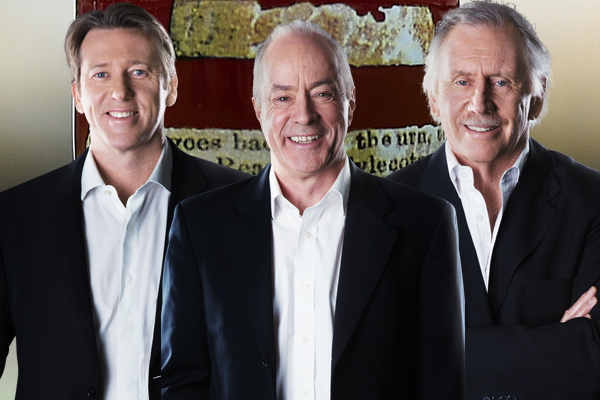 MACQUARIE'S SUMMER OF CRICKET LINE-UP: Mike Hussey, Greg Matthews, Ian Chappell, Glenn McGrath, John Emburey, Geoff Lawson, Tim Lane, and Bruce Eva.
=======
STUMPS! 
Australia have dominated Day 3 which saw a century made at the SCG. Usman Khawaja was the first to pass the milestone – his sixth in Test Match cricket – and Shaun Marsh ended the day 98 not out, two runs away from his sixth ton.
Steve Smith was dismissed first on Day 3 for 83 – caught and bowled by Moeen Ali – before Khawaja tried to take on youngster Mason Crane, missing the ball and getting stumped for 171.
The English had a terrible day with reviews going against them all day and taking only 2 wickets for the day and giving up 286 runs.
The only positive for the visitors was young Mason Crane taking his first Test wicket – removing Khawaja for 171 – he could have had him earlier if not for a no ball that cost him a wicket.
Australia lead by 133 runs and will look to push even further ahead on Day 4 and will hope they only need to bat once and receive that little urn a day before they were expecting to. Not long till it returns to the Australian side. Two days of Test cricket left this summer. Tune in tomorrow for more action from the SCG.
=======
Catch up on all the action from Day 3 at the SCG! 
=======
Mike Gatting on all things cricket 
Mike Gatting joined Bruce and the team and spoke about all the cricket at the SCG – including the "ball of the century" that Shane Warne delivered in 1993.
Gatting is in Australia for a meeting with the MCC world committee to discuss how to make the game of cricket better. He spoke about the committees want for cricket to be involved in the Olympics as well.
""We would love to see Cricket at the Olympics – 20/20 Cricket is perfect for the Olympics, but we just can't do it right now – there is one country that doesn't get along with their Olympic committee and that is holding us back."
Gatting also discussed the upcoming World Test championship where teams will play "home and away season" style games for points in 2019
"We are there at the moment – it will be slightly unbalanced – the better teams will probably play each other more initially, but it looks like 2019 will be the year it happens"
Gatting finished his discussion with some chat about that famous "ball of the century' bowled by Shane Warne 23 years ago and he says he doesn't get sick of talking about it because it is "Apart of history"
"It is apart of history – from one of the best of all time. The fact he turned out to be one of the best spinners in the world makes it better for me"
Mike Gatting in the house talking to @Beva3AW, Geoff Lawson and John Emburey!

He is an insightful man! #Ashes pic.twitter.com/WczXZ1lxKQ

— Macquarie Cricket (@MRNCricket) January 6, 2018

=======
Khawaja Gone
Usman Khawaja's stunning innings has come to an end – stumped by Johny Bairstow with young Mason Crane taking his first Test wicket.
Khawaja ended his knock on 171 after trying to slog the young leg spinner and missing the ball before Bairstow dislodged the bails.
It ended a big partnership between Shaun Marsh and Khawaja and meant Australia have lost their 4th wicket in the first innings with a lead of 29.
KHAWAJA GONE!

Usman has been stumped for 171 – Mason Crane has his first Test wicket.

Great knock Uzzie! 4/375 #Ashes

— Macquarie Cricket (@MRNCricket) January 6, 2018
=======
Australia Lead! 
Australia have taken the lead on Day 3 with Usman Khawaja taking control as he stares down the barrel of a maiden double century. Shaun Marsh is also proving bothersome for the visitors as he looks to add another fifty to his series stats.
England haven't provided much joy for their fans – picking up only one wicket for the day, and they don't look overly interested in the field either.
Australia have dominated on the SCG pitch which has provided plenty for the bowlers although the English quicks haven't been able to generate much swing off the surface.
AUS LEAD!

The Aussies are dominating the English bowlers and have taken a first innings lead.

They will now look to put an imposing target on the board for England to chase! 3/348. #Ashes

— Macquarie Cricket (@MRNCricket) January 6, 2018

=======
300 up for Australia 
Australia are only 46 runs behind at the SCG as Australia looks to post a lead at the end of day 3. Usman Khawaja is cruising along at 150 not out and Marsh sits 16 not out with Australia only 3 down when they went passed 300.
UZZIE 150!

The Khawaja revival continues – He is on fire at the SCG and is building a huge innings.

Bruce: "Khawaja has been the bedrock of the Australian first innings" #Ashes

— Macquarie Cricket (@MRNCricket) January 6, 2018
Usman has looked untroubled all afternoon and now has a double century in his sights.
=======
Lunch Day 3 
Steve Smith is out just before lunch on the third day at the SCG – with Moeen Ali claiming the huge scalp of the Australian Captain.
Usman Khawaja has continued to dominate today and sits 132 not out as Australia are now only 69 runs behind Englands first innings total.
Relive all the first session highlights here
=======
Smith Gone
Remarkably – Steve Smith has not made a century at the SCG – it doesn't seem right, but it is true, Moeen Ali tossed one up just before lunch Smith attempted a drive only to inside edge the ball and balloon it back to bowler to perish for 83 right on the eve of Lunch.
SMITH OUT!!

Unbelievably – Steve Smith has popped one back to Moeen Ali and he has caught and bowled the Aussie captain. Out for 83. Both captains out for 83 in their first innings.

3/274 – Trailing by 72

— Macquarie Cricket (@MRNCricket) January 6, 2018

========
UZZIE UZZIE UZZIE, OI OI OI! 
Usman Khawaja may have just ressurected his Test career scoring his 6th Test century and first at the SCG.
Khawaja started Day 3 91 not out and didn't panic this morning bringing up his century in what has been a tough series for the Aussie number 3.
Khawaja has been under immense pressure this series, due to his lack of big scores, but he proved his worth and showed plenty of positive intent throughout his innings. He hit Moeen Ali for 6 yesterday to bring up his 50 and continued to take the spinners on as the day went on.
He may have just bought himself a ticket to South Africa in March where the Aussies will get a serious test from Dale Steyn, Vernon Philander and Kagiso Rabada. He looks certain to be on that tour now and keep his spot in the team going forward.
=========
DAY 3 AT THE SCG! 
It is Jane McGrath day at the SCG with the ground to be draped in Pink from the crowd to the players it will be a sea of Pink at the SCG to celebrate the 10 year anniversary of Jane McGraths passing.
A capacity crowd is expected to converge on the SCG again today in what will be a touching tribute for the former wife of Australian fast bowler Glenn McGrath.
On field, Usman Khawaja is closing in on his 6th Test Match century as he looks to secure his position in the Test team going forward. Khawaja has played a free flowing innings and released the shackles after a few poor showings this series.
Australia ended Day 2 2/193 – 153 runs behind the English target of 346. Steve Smith is not out again overnight, ending the second day unbeaten on 44 with Khawaja on 91.
Pat Cummins ran through a defiant English tail early yesterday and walked away with 4 wickets. Josh Hazelwood bowled smart and tight to end up with 2 along with Mitchell Starc whilst Nathan Lyon finished with 1.
Our commentary team is looking great this morning all decked out in Pink to support the McGrath Foundation! @Beva3AW @GregMomatthews and @TimLaneSport all looking the part today! Huss and Embers sharp as always too! Great work guys! #Ashes pic.twitter.com/N7J3dg24T2

— Macquarie Cricket (@MRNCricket) January 5, 2018

=======
Catch up on all the Day 2 action from the SCG
======
RECAP DAY 2