"The crime wave is back": Police investigate if home invasion and McDonalds robbery are linked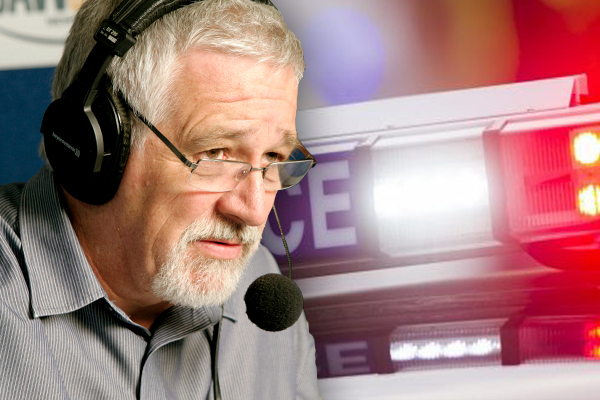 Police are investigating whether a violent home invasion in Taylor's Hill and a violent armed robbery at McDonalds in Essendon this morning are linked.
Four youths of African appearance broke into a home armed with crowbars and baseball bats around 1am, bashing two of the seven occupants and stealing a Blue Honda Civic.
Five offenders matching that description in a similar vehicle stormed the Keilor Road armed with garden stakes, stealing a phone, debit card and cash about four hours later.
Commander Stuart Bateson, of Victoria Police's Priority Communities Division told Neil Mitchell these type of crimes are 'frightening'.
"These young offenders feel like they are outlaws, they're attracted to the idea of being gangsters," Commander Bateson said.
"The violence is concerning, I can't think of anything more frightening from a victim perspective."
Click PLAY below to hear the full interview
The string of crimes committed by youths of African appearance has put new pressure on Victoria Police to launch its stalled taskforce.
"The crime wave is back," Neil Mitchell declared this morning, detailing several new cases this morning.
Among the incidents is a mass gatecrashing at Pakenham, prompting a 14-year-old girl to make a frantic call for help to parents.
Click PLAY to hear her mum, Fiona*, talk to Neil Mitchell
"And I'm afraid, once again, much of it (the crime) is ethnically-based, offenders being described as African appearance, and young," he said.
"There's no point avoiding that; the African community has recognised it, even the police have recognised it as a problem."
Neil Mitchell detailed three fresh cases this morning.
CASE 1
Four men of African appearance used baseball bats and crowbars to the occupants of a Taylors Hill home they were robbing this morning.
They stole a car and mobile phones.
CASE 2
The Neil Mitchell program has heard reports of up to 40 African youths being chased by police after causing trouble at a McDonalds at Arena shopping centre in Officer on Saturday night.
Later, a frustrated mother told 3AW Mornings her daughter called her for help when up to 100 youths, of varying backgrounds, gatecrashed a nearby Pakenham party about the same time.
"We did everything right — knew the parents, they were home, set rules, had drop-off and pick-up time," Fiona told Neil Mitchell.
"How on earth do we prevent these rude youths spoiling our kids' childhoods?"
Police statement
Police attended and dispersed the youth present. The party was shut down.
A small group of youths then moved to a fast food outlet in Officer.
Police moved to that location and again dispersed the youths.
No violence, weapons or other offences were detected.
CASE 3 – EXCLUSIVE
A group of young people of African appearance used scissors to brazenly steal headphones from a JB Hi-Fi in Springvale at the weekend.
A shopper, Joe, saw the crime unfold and attempted to stop the youths, but was told by staff to let them leave.
He told Neil Mitchell one of the alleged culprits was as young as eight.
Click PLAY to hear Neil Mitchell's latest details, followed by an interview with Joe
Neil Mitchell identified that the most recent cases were similar in nature to a spate of crime several weeks ago.
"I won't tell police how to do their job, but if I was them I'd be checking who's been released from juvenile detention in recent times — it's got that feeling about it."
*3AW has chosen not to publish the woman's surname