The drastic measure under 'active consideration' to stop anti-lockdown protest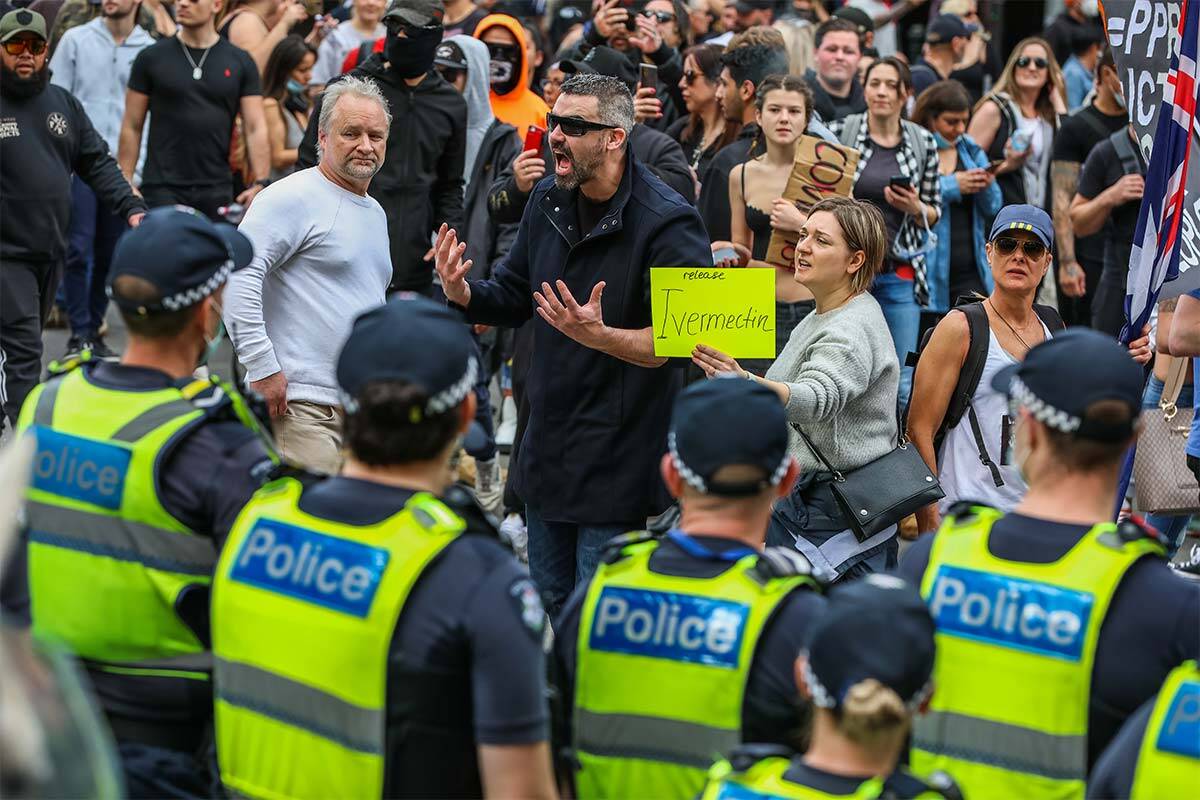 Police are "actively considering" shutting down public transport to stop people from making their way to an anti-lockdown rally planned this weekend.
Chief Commissioner Shane Patton says he's "very, very concerned" about the upcoming protest for two reasons — because of the risk of COVID-19 spreading, and because of predictions there will be violence.
"We saw the violence in the one a couple of weeks ago," he told Neil Mitchell.
"Intelligence suggests that some people are indicating violence as well coming into this one this weekend."
Mr Patton said the health risk the rally poses is "huge" and police will do everything they can to stop it going ahead.
"The Chief Health Officer directions say this can't occur," he said.
"The risk of it becoming a super spreader event … the risk of violence in the city, it just doesn't make sense for it to occur.
"I would just simply urge anyone not to come in."
The Chief Commissioner says he's "actively exploring" halting public transport to stop people from gathering at the protest.
"It's an active consideration at the moment which we'll determine in the next day or two," he said.
Press PLAY below to hear how police plan to deter protesters
Image (at top): The last major anti-lockdown protest in Melbourne's CBD – Getty Images