The exercise paradox: Is Scorcher doing TOO MUCH exercise?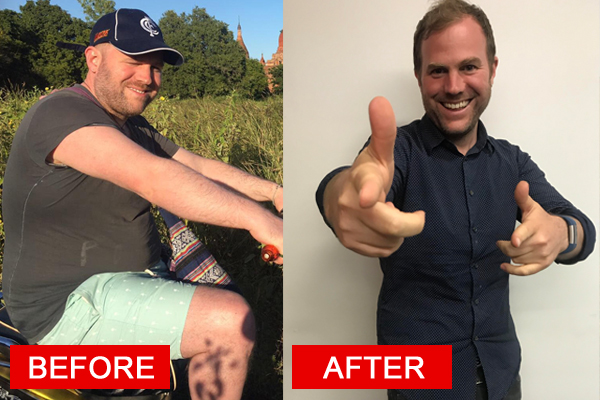 3AW Breakfast producer Scorcher Davidson is a new man.
It's all thanks to an admirable new walking and jogging regime that sees him do up to 25,000 steps in about an hour of exercise per day.
And as the above images show, it's clearly working.
But is all that exercise killing him?
Ross and John asked Andre La Gerche, head of sports cardiology at the Baker Heart and Diabetes Institute, how much exercise is too much.
Click PLAY to listen
"The biggest bang for your buck is 30 minutes per day, and the evidence is really strong … that that reduces the risk of heart disease, and also bone health," Mr Le Gerche said.
"Brisk walking is as good as running vigorously.
"The exercise paradox is every bout of exercise you do does add stress, and increase the risk of heart attack while doing exercise.
"That risk is greater the more intense the exercise."
So the key lesson?
"If you are going to do more strenuous exercise, don't just run out the door and do that the first time. Do it gradually."
"The less habitual it is, the greater the risk."