The Front Bar stakes claim as Thursday's new favourite footy show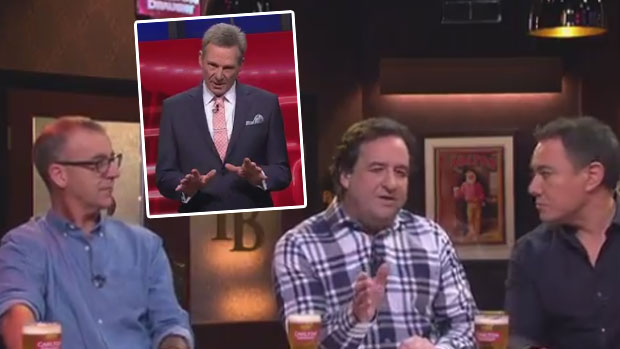 The battle between Thursday night's footy shows is well and truly on, with The Front Bar on Channel 7 upstaging Channel 9's famous Footy Show.
The Front Bar drew in 169,000 viewers last night, edging out The Footy Show (164,000).
It was the first time the shows had gone head-to-head as stand-alone shows.
"I think last week's episode (of The Footy Show) probably burned a lot of people and they were willing to try the new publicised show," 3AW's TV guru Jane Holmes told Neil Mitchell.
Her comment was in reference to the controversy surrounding Sam Newman and what he said about Caitlyn Jenner.
Jane said it would be interesting to see whether the trend continued, given The Footy Show's dominance of the market for the best part of two decades.