The Great Separation: Why family lawyers are bracing for a wave of divorces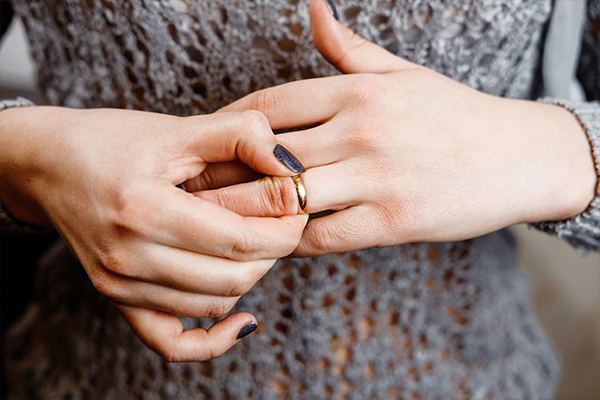 Divorce rates surged during lockdown and family lawyers are expecting many more now that lockdowns have lifted.
Almost 50,000 couples files for divorce in 2020-21, an eight per cent increase on the previous year.
Director at National Legal Aid and project chief of AMICA, Gabrielle Canny, says she expects a "substantial uplift because of the stress that lockdown has had on relationships".
"It's very much about changing peoples' lifestyles all of a sudden," she told Ross and Russel.
"They've been used to being out at work for many hours of the day, or they've been out socialising, exercising … all of a sudden they're not able to do any of those things and they must spend a lot of time with their partner."
Ms Canny said pandemic-driven financial stress has also put strain on some relationships.
Young couples were the worst affected, with 40 per cent of people ages 18 to 34 experiencing relationship stress, compared to 28 per cent for 35 to 44-year-olds and 17 per cent of over-55s.
But lockdowns haven't been bad for all couples.
"For some people, living in that bubble, particularly those with small children, wasn't that bad. It was actually very good for the relationship. Life slowed down, both parents had time to spend with their child."
Press PLAY below to hear more about the Great Separation