What we know about the man who threatened to blow-up MH128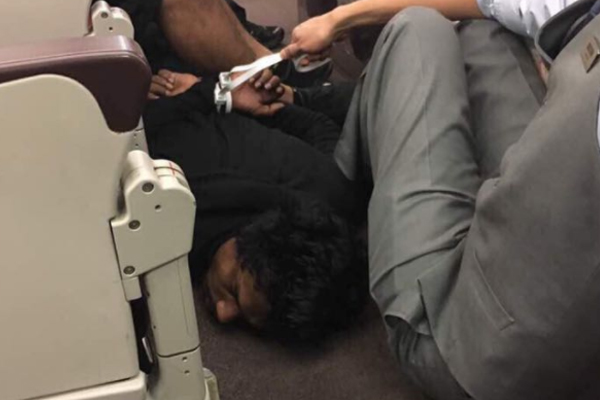 (image: @saroki19/twitter)
The man at the centre of a mid-air drama in which threats were made to blow up a Malaysia Airlines plane flying out of Melbourne has been identified as a 25-year-old man from Dandenong.
The man is now in police custody.
He allegedly threatened to blow up the plane, then tried to break into the cockpit, before other passengers restrained him.
Police say the man was only released from a psychiatric ward on Wednesday and the incident is not terror related.
The man was apprehended by passengers who tied his hands and sat on him before shoving him between the seats and resting their feet on him for landing.
It's believed he was held for around 90 minutes before police entered the plane to arrest him.