The massive number of COVID-19 vaccine bookings made by Victorians yesterday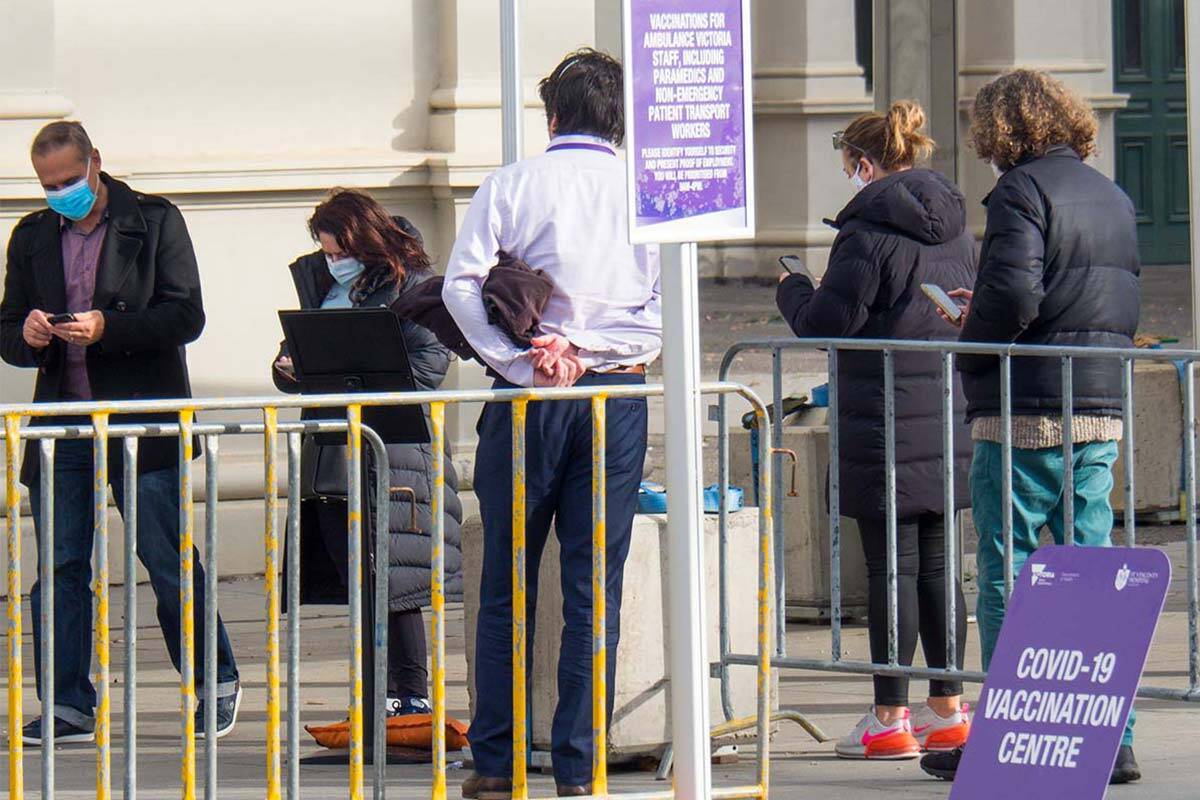 About 150,000 people booked an appointment for a coronavirus jab at a state-run vaccination hub yesterday.
There was a rush on bookings after the state government opened Pfizer bookings to Victorians aged 16 to 39, with the online booking system crashing under the strain.
Victoria's deputy secretary of COVID-19 vaccinations, Naomi Bromley says the surge of bookings exceeded expectations.
"We expected a big response but, probably, it was bigger than we expected!," she told Ross and Russel.
Ms Bromley says there are still some bookings available, but they're "going very fast again this morning".
"Particularly out in the west and up in the north there are some appointments available," she said.
"I encourage people to keep trying but we really did sort of sell out yesterday to some extent."
Tuesday was a record day of vaccination at state-run vaccination hubs, with just over 33,000 doses administered.
Press PLAY below to hear more about the vaccination situation