The nasal spray offering hope to people with treatment-resistant depression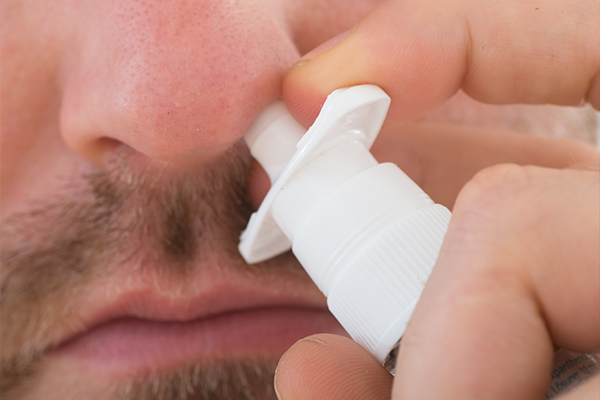 A nasal spray could be the key to relief for those with treatment-resistant depression.
About a third of people with depression do not respond well to current medical and psychological treatments.
Esketamine, which is derived from the drug ketamine, delivered via nasal spray was approved by Australia's medical regulator this year for people who've tried at least two other medical therapies to treat their depression.
Nasal delivery is essential to the efficacy of the treatment.
"The nose has the two important bits: it's rich with blood vessels so it's very rapidly absorbed into the blood stream, and it bypasses the liver," professor of psychiatry at University of Sydney's Brain and Mind Centre, Ian Hickie, told Ross and Russel.
"There's been a preference in the western world for taking tablets, but actually that's a very inefficient way for taking drugs, particularly drugs you're trying to get into the brain.
"Actually brain cells poke down through the top of your nose … and drugs delivered into your nose can actually have an immediate brain effect as well as being very well absorbed into the blood stream, and very easily delivered."
Press PLAY below to hear how the treatment works