The owner of a Melbourne property is willing to accept Bitcoin as payment for the property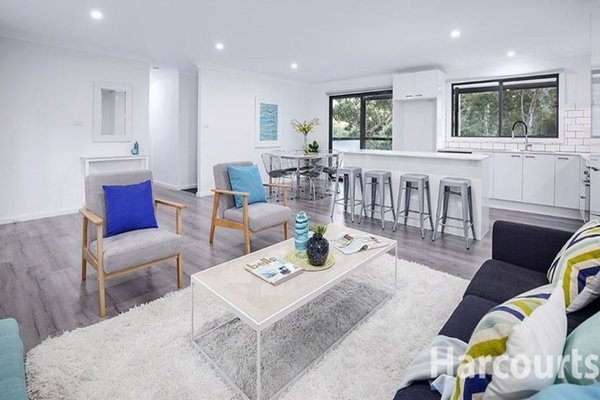 A vendor selling a family home in Melbourne's outer east says they're willing to accept Bitcoin as part payment. If the home finds a buyer who is willing to pay via Bitcoin this could be the first cryptocurrency property transaction in Australia.
The owner of the five bedroom property, 1411 Mountain Highway, The Basin, is asking for $820,000 – $895,000 (which is equal to 66 – 72 Bitcoin) for the property.
This morning Ross and John spoke to John Garnett, director of Harcourts Boronia, the listing agent of the property.  He said it was the first time he'd dealt with the cryptocurrency in real estate.
Mr Garnett said that a property cannot be paid in full using Bitcoin.
"The deposit part of the transaction cannot be paid in the form of Bitcoin due to the regulations around trust deposits. We worked out the only way that could be done is in the remainder 90 per cent at settlement."
Paying via Bitcoin may sound like an easy way to avoid stamp duty, but Mr Garnett said that using the cryptocurrency would have no impact on the amount of stamp duty paid.
"As long as the contract is reading that the property sells for a million dollars, how the buyer comes up with the funds at settlement is irrelevant. The stamp duty that the buyer will pay will be on the full contract price. It's not like someone is trying to push ten percent under the table directly to the vendor and avoid stamp duty or anything. It's all above board."
Mr Garnett said that he thinks purchasing property using cryptocurrencies will become more common in the future.
"There's no reason why any other form of currency cant be paid, if you've got the people involved in the transaction that are willing to think outside the box a little bit," he said.
Press PLAY below to hear Ross and John's full chat with John Garnett.