The 'stupid' infection control stuff-up that led to eight COVID-19 cases in Victoria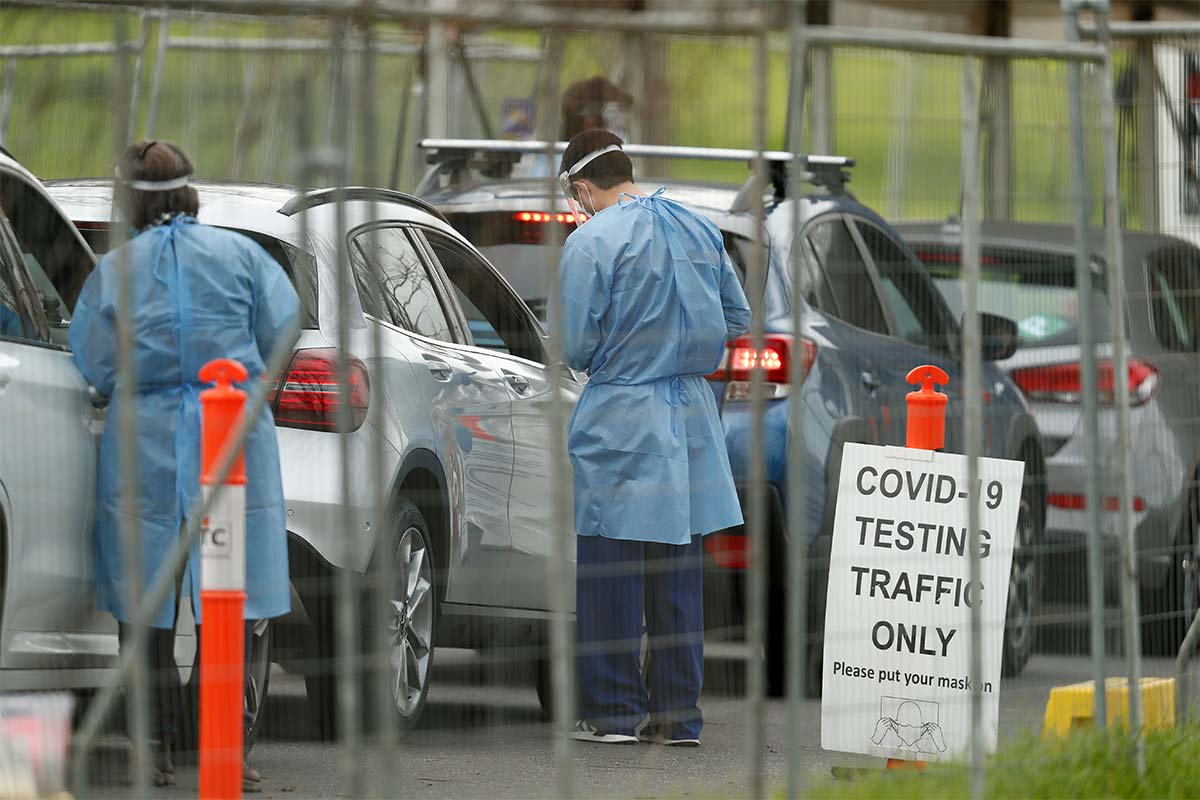 A "stupid" infection control stuff-up has been identified as the source of the COVID-19 cluster linked to the state-run Moonee Valley testing clinic.
It has emerged that staff and people waiting to be tested at the site, and at other sites across the state, were using the same bathroom facilities at the testing site.
As a result, two traffic controllers at the Moonee Valley site contracted COVID-19 and a total of eight cases have now been linked to the mistake.
Three of the six cases that spurred lockdown six, the current lockdown, came from the Moonee Valley cluster.
Neil Mitchell has described the stuff-up as a "stupid error".
"I've talked to some mates in the medical profession overnight and they're staggered by this," the 3AW Mornings host said.
"For 18 months we've been working with patients and staff using the same facilities across how many sites? We've dodged a bullet.
"It has been fixed, but what a stupid error.
"Obviously people queuing for testing have a higher chance of COVID than those in the community. You'd think the infection control would be excellent — well it wasn't, and that's on the head of the government."
Press PLAY below to hear 
Photo by Darrian Traynor/Getty Images