This couple started their business in a shed, now Coca-Cola has bought them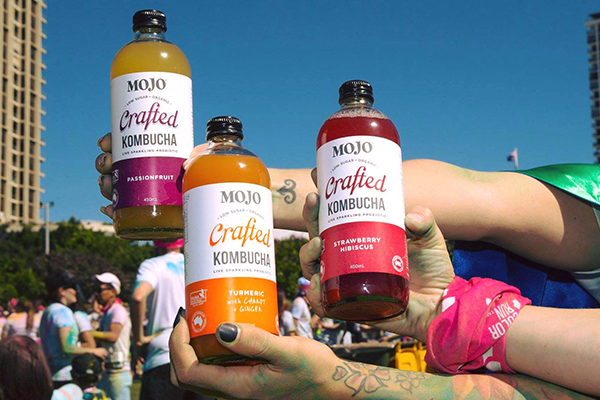 Nine years ago, Anthony and Sarah Crabb started experimenting with kombucha in a small shed.
The fermented drink, which is good for the gut, wasn't all the rage at the time.
The couple initially sold their probiotic beverage at local markets.
But as time wore on and the drink became more popular, their MOJO kombucha brand was built.
The company, born in a backyard in South Australia, has now gone gangbusters.
So much so, Coca-Cola Amatil has now bought them out.
Coca-Cola Australia's President Vamsi Mohan tells John Stanley the original masterminds behind MOJO won't be stepping away and both companies will be working together.
"What we find fascinating about MOJO kombucha, and the facility which Anthony Crabb has built, is he's run it in a special way and carefully nurtured it over the years.
"What we're going to do is let him run it in the same special way that he's run it all this time.
"In addition to that we're going to provide, on a need basis, technological know-how and marketing know-how."
Click PLAY below for the full story