ABC chair Justin Milne stands down amid mounting pressure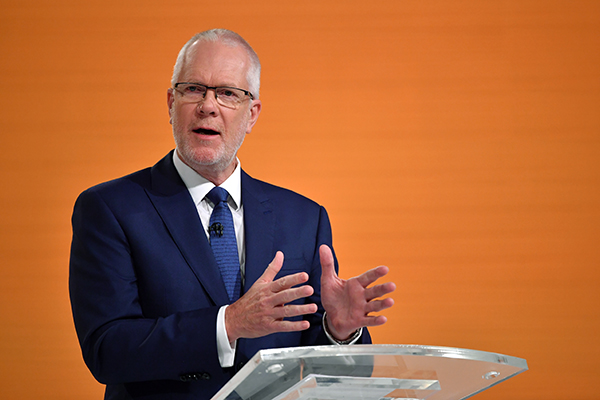 UPDATE: Justin Milne has resigned from his role as chairman of the ABC following an urgent board meeting today.
It comes after accusations he called for the sacking of a high profile journalist after receiving complaints from the federal government, a claim which he has since strongly denied.
Yesterday hundreds of ABC employees passed a motion calling for Mr Milne to stand aside.
In a statement released this afternoon, Mr Milne maintained the claims he ordered the sacking of Emma Alberici were false.
"The Board met this morning and proposed that I stand aside for the duration of the proposed inquiries into matters raised in the media. It was my suggestion that I resign as it is plain the organisation needs to get past this issue," the statement read.
"I have never been directed by any member of parliament to seek the sacking of an ABC staff member, nor have I ever directed ABC management to sack a staff member."
Just days ago the board ordered the sacking of managing director Michelle Guthrie citing issues with her leadership style.
Former Prime Minister Malcolm Turnbull also weighed in from New York, denying he had interfered in the public broadcaster and pushed for the dumping of political editor Andrew Probyn.
EARLIER
Insiders host Barrie Cassidy, who is a long-time political analyst, agreed he was disgusted by the claims, if they were accurate.
"Political interference at the highest level is of concern," he told Tony Jones.
"The staff are holding their heads up, this is a battle at the very top. It's about political interference and the way the board responds to that, it's not about anybody below that level.
"I would hope people understand that."
Communications Minister Mitch Fifield has asked his department to investigate the claims, but wouldn't be pressed on whether Mr Milne should resign.
"It's a matter for every high office holder to continually assess whether they retain the capacity to effectively discharge the duties of their office," he told a press conference today.
Click PLAY to hear more on 3AW Mornings
Photo: AAP