'Not good enough': Radio silence as smoke blankets thousands of Melburnians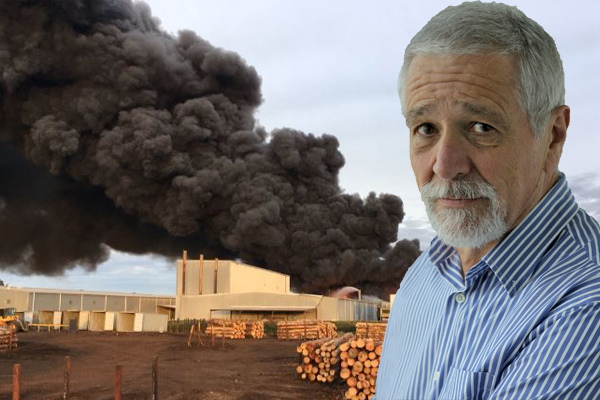 Authorities have come under fire for their response to the factory blaze that blew black smoke across Melbourne's west.
While 3AW was inundated with calls, emails and social media messages from worried residents wanting information, there was radio silence from the EPA, Emergency Vic and MFB.
The first on-air interview was with MFB chief Ken Brown after 8am on Thursday, more than three hours after the fire started.
Neil Mitchell was particularly critical of the EPA, whose website did not acknowledge the fire in any way for hours.
"This isn't good enough. The response to this fire hasn't been good enough," Neil said.
"Only now, three hours later, is the EPA heading out there.
"The firies are out there doing their best.
"I didn't feel massively reassured that the system was working in terms of getting information out."
The EPA's official air quality rating for the area remains 'Good', despite the fact the VicEmergency has issued a Watch And Act warning, advising residents across 11 suburbs to stay inside and avoid using heating systems.
"We've got three air monitoring Brooklyn, Footscray and Altona," newly-appointed EPA CEO Dr Cathy Wilkinson told Neil after 11am.
"What those three air quality stations are showing is that the air quality is good in the area, I know that's not the lived experience of people."
Click PLAY below to hear the interview
NM: What's likely to be the smell?
CW: I don't have that information Neil.

NM: Is Asbestos a concern?
CW: We're working with MFB on a more detailed monitoring plan.
NM: When will be that be released?
CW: You'll have to check with the MFB.

NM: Do you have information it's getting worse?
CW: Look in terms of the information for the community, the EMV website is the best place to go, at the moment the advice stands. There's no further information at this point in time.
Click PLAY below to hear from EMV Commissioner Andrew Crisp