This Week in Food: Inauthentic Indian, two great Italian eateries + an excuse to get out of town!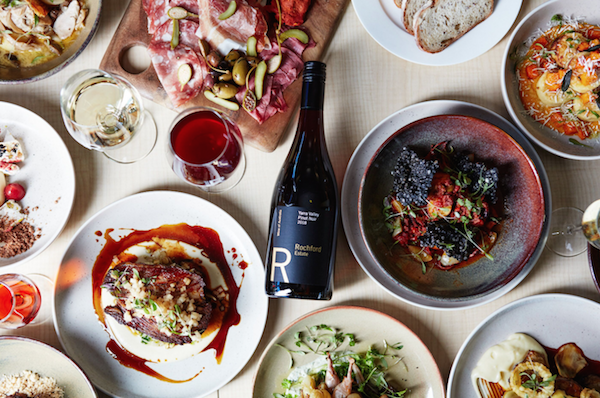 By Kate Stevenson
MASSI-VE MEAL
City eats! I was reminded last week about just how good Melbourne is as a dining institution.
First – Massi is one of many great Italian eateries in this city, which means it can be overlooked – and it shouldn't be. A gorgeous, elegant space in Little Collins St; that classic Italian bistro service; and stunning, simple dishes. Only a joint like this could make me fall in love with the much-maligned arancini, their Swiss brown mushroom & porcini; and their agnolotti with roasted pumpkin, chestnuts, sage and truffle was to die for. www.massi.com.au
THAT'S OUR GIRL
Second, anything but classic is Little Bourke St newcomer Daughter in Law. Owner Jessi Singh describes it perfectly as "inauthentic Indian". From the gloriously garish decor, to the Bollywood films projected onto the wall, self-serve beer fridge and unexpected pizzas on the menu – this is one out of the box. But, fun and frivolity aside, at the end of the day it comes down to the food and it is seriously good. Don't miss the balls of happiness (pani puri), and consider the great value set menu, that'll see you finish with a thali full of their curry greatest hits. http://www.daughterinlaw.com.au
ALL THE WINE
Forget all these bottomless brunches … how about bottomless wine? That's what Fatto Bar and Cantina are offering up each Sunday in August. Get together a group of four or more, and you can enjoy a three course lunch with two hours of bottomless wine for just $80 per person … and they'll throw in the stunning city skyline views for free. Dishes could include Prosciutto di parma & gnocco fritto or a slow-cooked beef short rib with celery and horseradish; and you can sip on Pizzini Prosecco, Camelback Chardonnay or Shady Lane Shiraz. More info: www.fatto.com.au
OUTTA TOWN
Winter's a great time to hit the road and explore outside Melbourne, so how about taking advantage of Rochford Wines' "Winter Warmer Dining Experience" at their restaurant, Isabella's. For $55 per person, you'll enjoy a wine tasting upon arrival, a shared Charcuterie selection for starters and then choose one of their stunning mains, which include Poulet au vin juane (slow cooked chicken maryland, winter mushrooms, smoked potato & white balsamic roasted pear), slow-roasted beef brisket with winter slaw, kohlrabi puree & pickle; or Monk fish wrapped in pancetta with peppers, green olive, ham hock & heirloom carrot. And yes, you'll get a glass of Rochford Estate wine to savour by the crackling fire or admiring the gorgeous views. This is available until August 31.
INTERNATIONAL ADVENTURE
Williamstown's beachside Basque restaurant has launched a series of guest chef collaborations with their own Leigh Robbins. I went to the inaugural dinner with Copperpot's Ashley Davis and it was seriously impressive. The latest announcement sees Pastuso and Farmer's Daughter's Alejandro Saravia on his way to create a Peruvian menu using produce from Gippsland with Leigh at this Spanish venue in the western suburbs. For $90 per person you'll get four courses, including pintos to start, a series of small plates, large plates, and of course dessert. For bookings, call: 9088 8989