Thousands of tyres illegally dumped across Monash and Whitehorse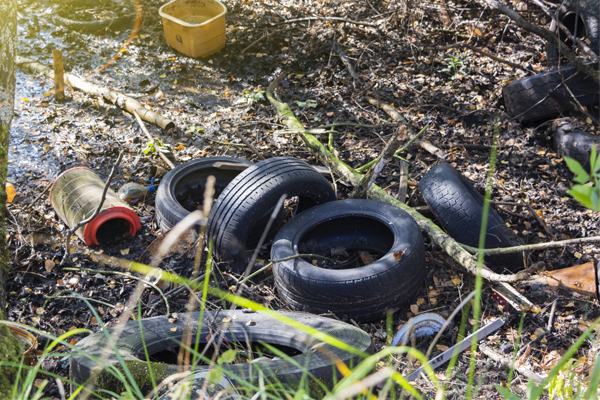 The City of Monash has been forced to clean up more than ten times the illegally dumped tyres across its municipality this year than last year.
As reported in the Leader Newspaper, Whitehorse Council has had to clear more than 2000 tyres from its streets this year, while Monash Council has had to deal with more than 1400, up from just 125 last year.
Police have told Leader they're being dumped in more than 150 sites on nature strips, car parks, outside shopfronts and even at schools, across including Whitehorse, Monash, Yarra Valley, Knox, Manningham, Casey, Kingston and Boroondara.
Mayor of Monash Cr Shane McCluskey told Neil Mitchell it's an ever-growing problem.
"Just this year alone in comparison to last year, we've got nearly ten times the amount of tyres illegally dumped," Cr McCluskey said.
"They can easily get rid of them at one of our waste transfer stations, for a very cheap fee, I think it's about $7.80 each.
"Bulk tyre dumping is the real issue."
Click PLAY below to hear the details
Cr McCluskey said there is a police investigation ongoing.
Anyone with information on the dumping can contact Leading Sen-Constable Lane at craig.lane@police. vic.gov.au