Tom Boyd takes leave from AFL to deal with depression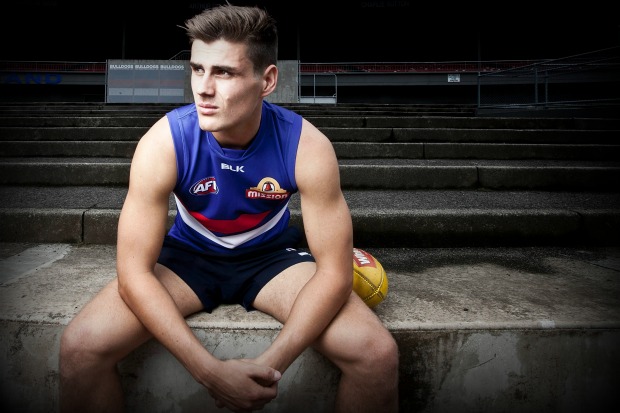 Tom Boyd has taken leave from the AFL to receive treatment for clinical depression.
The Western Bulldogs announced the news on Wednesday.
He's the third AFL player this year to publicly take leave from the game to deal with mental health issues, along with teammate Travis Cloke and Collingwood forward Alex Fasolo.
Speaking on 3AW, Dr Peter Larkins said it was a good sign so many players now felt comfortable going public.
"It's a great thing," he said on Sportsday.
"In the community, 5 to 10 per cent of people between the age of 20 and 30 suffer from a form of mental health depression."
Click PLAY below to hear more on Sportsday
FULL STATEMENT
Western Bulldogs forward Tom Boyd has been provided a leave of absence from the Club while he receives treatment for clinical depression.
Tom has managed his illness in conjunction with the Bulldogs' medical staff for an extended period, and will continue to receive the Club's full support as he works through this challenge.
Tom has indicated a desire to return to playing as soon as possible, and the Club will work closely with Tom and the Bulldogs' medical staff to determine a suitable time for reintegration into the training program.
The Club will continue to provide an extensive support framework to help Tom manage his illness, and asks for the respect for Tom's position during this time.